Sr. Sourcing Specialist (Construction and Fabrication)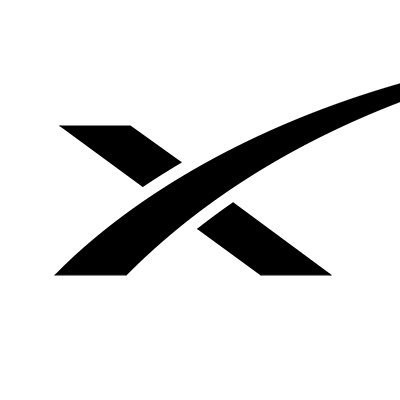 SpaceX
Vandenberg Village, CA, USA
Posted on Sunday, September 10, 2023
SpaceX was founded under the belief that a future where humanity is out exploring the stars is fundamentally more exciting than one where we are not. Today SpaceX is actively developing the technologies to make this possible, with the ultimate goal of enabling human life on Mars.
SR. SOURCING SPECIALIST (CONSTRUCTION AND FABRICATION)
SpaceX is on a fast track to become the market leader in various product categories like US based human spaceflight, rapid vehicle reusability, internet services through the Starlink constellation, and others exciting projects. The SpaceX supply chain department is a critical player in our operations. To capitalize on SpaceX's technological and market changing successes, our team will be part of managing an agile, yet robust, supply chain that will enable a competitive advantage for the company. SpaceX supply chain will play a key role in enabling SpaceX to meet these ambitious growth targets and greatly contribute in making us a multi-planetary species.
This is a high-profile, cross functional position that plays an integral role in enabling our launch manifest and key developmental goals. We are a progressive procurement organization pushing the boundaries of traditional procurement reputation and methodologies. We are looking for individuals who can think outside the box to achieve company objectives regarding value and partnerships with our suppliers. Our organization moves quickly, and you must too. SpaceX has the unique ability and desire to influence and shape suppliers to be better with us as we challenge our supply chain on cost, quality and delivery. The purchasing team has aggressive objectives for 2023 that positively impact our product and bottom line. We are looking for the right person who is equipped and ready for these challenges to join our team.
RESPONSIBILITIES:
Manage implementation and development of our Construction, Fabrication, and Build strategies to reduce risk and meet targets for the purchasing department including, but not limited to, payment terms, cash targets, and cost savings
Conduct comprehensive supplier analysis to formulate a strategic sourcing plan that identifies new/suitable suppliers, optimizes cost models and proactively ensures continuity of supply based on upcoming new product introduction campaign requirements
Manage the supply base by continuously improving a precise supplier selection model and documenting purchase order award strategy on a commodity by commodity basis
Ensure health of supply base by evaluating and selecting suppliers based on capability, quality, reliability, and price competitiveness
Direct and execute initiatives that support aggressive improvements in supplier quality, total cost effectiveness, enhanced service levels, improved coordination, delivery, pricing, lead-times, payment, risk compliance and other areas as identified
Benchmark, track, and analyze annual performance metrics and sourcing trends against budget on a monthly basis to demonstrate continuous improvement and progress against strategic objectives
Develop strong relationships with internal stakeholders, understanding their needs and consulting with them to build quality procurement strategies aligned to business requirements
Be the voice of reason and push engineering to make sound design decisions that are conducive to a high performing supply plan
Drive make vs. buy decisions for new products, implement the strategy across the product lifecycle from development, qualification, first article runs through stable production
Execute RFIs and RFPs, document bid events through correspondence to suppliers; conduct supplier negotiations and ongoing contract management
Administer multimillion-dollar contracts and independently negotiate supplier's contract terminology, pricing, technical requirements, scope and terms involving responsibility, liability, indemnification, intellectual property and export compliance
Provide high-level oversight and support to ensure operational success in tactical procurement execution
Conduct director-level supply base health and performance scorecard and ensure executive support for the supply base management plan
BASIC QUALIFICATIONS:
Advanced degree; or bachelor's degree and 2+ years of experience working in one or more of the following; or 6+ years of experience working in one or more of the following:

Engineering
Purchasing
Contract negotiation
Material or production planning
Operations or supply chain management
Material cost control
Master production scheduling
PREFERRED SKILLS AND EXPERIENCE:
An understanding of the construction and fabrication industry, including materials, processes, and suppliers
Experience working in a supply chain, production, or engineering function
Established relationships with suppliers and vendors in the construction and fabrication sector can be advantageous.
The ability to develop and implement strategic sourcing plans to optimize costs and quality is vital
Project Management: Proficiency in project management to oversee procurement activities within construction projects.
Remarkable problem-solving skills
Ability to prioritize appropriately to meet internal customer and company needs
Effective written and verbal communications skills, with strong ability to communicate to all levels of internal personnel
Detail-oriented, self-motivated and able to respond quickly to a fast-moving and ever-changing environment
Strong budget tracking and cost analytical skills
Experience in sourcing from a global supply base using various contractual models
Proven success working on cross-functional new product introduction projects, completing cost models, and negotiating
Strong skills in data analysis using Excel, SQL and PowerBI
Ability to identify and resolve technical, operational and organizational problems
Able to conduct all activities with the highest of integrity
ADDITIONAL REQUIREMENTS:
Ability to adapt to a fast-paced work environment
Ability to pass Air Force background check for Vandenberg
Flexible to work long hours when needed to meet critical deadlines
COMPENSATION & BENEFITS:

Pay range:
Sr. Sourcing Specialist/Level II: $90,000.00 - $115,000.00/per year

Your actual level and base salary will be determined on a case-by-case basis and may vary based on the following considerations: job-related knowledge and skills, education, and experience.
Base salary is just one part of your total rewards package at SpaceX. You may also be eligible for long-term incentives, in the form of company stock, stock options, or long-term cash awards, as well as potential discretionary bonuses and the ability to purchase additional stock at a discount through an Employee Stock Purchase Plan. You will also receive access to comprehensive medical, vision, and dental coverage, access to a 401(k) retirement plan, short & long-term disability insurance, life insurance, paid parental leave, and various other discounts and perks. You may also accrue 3 weeks of paid vacation & will be eligible for 10 or more paid holidays per year. Exempt employees are eligible for 5 days of sick leave per year.
ITAR REQUIREMENTS:
To conform to U.S. Government export regulations, applicant must be a (i) U.S. citizen or national, (ii) U.S. lawful, permanent resident (aka green card holder), (iii) Refugee under 8 U.S.C. § 1157, or (iv) Asylee under 8 U.S.C. § 1158, or be eligible to obtain the required authorizations from the U.S. Department of State. Learn more about the ITAR here.
SpaceX is an Equal Opportunity Employer; employment with SpaceX is governed on the basis of merit, competence and qualifications and will not be influenced in any manner by race, color, religion, gender, national origin/ethnicity, veteran status, disability status, age, sexual orientation, gender identity, marital status, mental or physical disability or any other legally protected status.
Applicants wishing to view a copy of SpaceX's Affirmative Action Plan for veterans and individuals with disabilities, or applicants requiring reasonable accommodation to the application/interview process should notify the Human Resources Department at (310) 363-6000.