Warehouse Specialist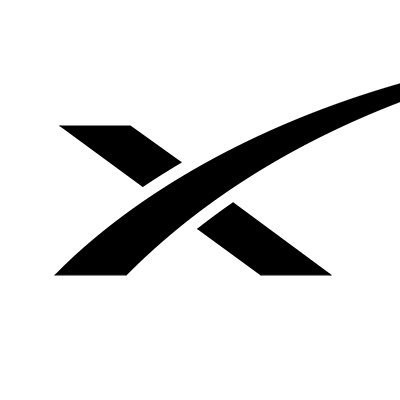 SpaceX
Operations
McGregor, TX, USA
Posted on Sunday, September 10, 2023
SpaceX was founded under the belief that a future where humanity is out exploring the stars is fundamentally more exciting than one where we are not. Today SpaceX is actively developing the technologies to make this possible, with the ultimate goal of enabling human life on Mars.
WAREHOUSE SPECIALIST
The Warehouse Specialist is an important role in our process and directly affects the supply chain process at our Rocket Development Facility in Texas. Located on a 4,500 acre site in central Texas, the Rocket Development Facility is responsible for testing hardware from development stages through acceptance for flight, and from component level to complete stage testing. This position will help to ensure that incoming materials are received correctly, the onsite inventory is correct and that our technicians and engineers have what they need in order to achieve our overall mission of sending humans to Mars.
RESPONSIBILITIES:
Receive, stock, and issue a wide variety of parts, materials, and hardware to support site operations via manual or by use of the VLM (vertical lift module)
Store parts and materials in bins, drawers, and racks, while identifying part and stored location
Perform picking function to make up necessary kits of parts, material and hardware as required, ascertaining that all parts are available and accounted for in kit
Maintain strict material handling practices in accordance with good procedures
Monitor shelf-life storage and maintain proper rotation of stock
Transact to company computer systems per procedures
Perform routine cycle counts to ensure inventory accuracy
Verify all material received for conformity with accompanying paperwork, checking for damage, correct part numbers, quantity and revisions
Perform good housekeeping, safety, and 5S practices in area
Support organization goals/metrics/objectives
Input daily activity sheet
Utilize inspection equipment such as micrometers, calipers and profilometers
Verify and maintain records on incoming and outgoing shipments and prepare items for shipment
Compare identifying information and count, weigh, or measure items of incoming and outgoing shipments to verify information against bills of lading, invoices, orders, or other records
Determine method of shipment, utilizing knowledge of shipping procedures, routes and rates
Affix shipping labels on packed cartons or stencil identifying shipping information on cartons
Assemble wooden or cardboard containers or select preassembled containers
Insert items into containers, using spacers, fillers, and protective padding
Post weights and shipping charges and affix postage
Unpack and examine incoming shipments, reject damaged items, record shortages, and correspond with shipper to rectify damages and shortages
Route items to appropriate departments
Examine outgoing shipments to ensure shipments meet specifications
Maintain inventory of shipping materials and supplies
May operate forklift or hand truck to move, convey or hoist shipments from shipping and receiving platform to storage or work area
Develop novel ways site wide to streamline processes
Approve or reject items and document inspection results as required
Perform documentation review and verification of certifications, specifications, and conformance to design requirements
Communicate with internal customers and suppliers to resolve inspection discrepancies
Use electronic MRP system to route parts and components to proper departments
Perform other related duties, as assigned, for the purpose of ensuring an efficient and effective work environment
BASIC QUALIFICATIONS:
High school diploma or equivalency certificate
1+ years of experience in an inventory control, warehousing or supply chain position with receiving, precision, mechanical, or metrological inspection experience
PREFERRED SKILLS AND EXPERIENCE:
Experience in a large manufacturing facility
2+ years of forklift operations experience
Knowledge of MRP/ERP systems and functions
Experience within the aerospace, automotive, semiconductor, or electronic fields
Experience detecting design and drawing flaws
Ability to read and interpret engineering drawings and specifications using ASME Y14.5
Experience with GD&T and use of metrology tools and gauges
Proficient with Microsoft Office applications such as Word, Excel, Access, and PowerPoint
Ability to work effectively in a team environment
Demonstrated ability to jump into ill-defined problems or processes and drive positive outcomes
Self-starter attitude, energy, and the ability to communicate effectively across many cross-functional disciplines
ADDITIONAL REQUIREMENTS:
Typically exposed to work in extreme outdoor environments – heat, cold, rain
Physical effort including standing, lifting, and carrying light to moderately heavy materials or equipment
Must be able to lift up to 25lbs unassisted
Valid driver's license
Must be available for overtime and weekends as the schedule varies depending on site operational needs; flexibility is required
COMPENSATION AND BENEFITS:
Pay range:
Warehouse Specialist/Level 1: $18.00/hour
Warehouse Specialist/Level 2: $20.00/hour
Warehouse Specialist/Level 3: $22.50/hour

Your actual level and base salary will be determined on a case-by-case basis and may vary based on the following considerations: job-related knowledge and skills, education, and experience.
Base salary is just one part of your total rewards package at SpaceX. You may also be eligible for long-term incentives, in the form of company stock, stock options, or long-term cash awards, as well as potential discretionary bonuses and the ability to purchase additional stock at a discount through an Employee Stock Purchase Plan. You will also receive access to comprehensive medical, vision, and dental coverage, access to a 401(k) retirement plan, short and long-term disability insurance, life insurance, paid parental leave, and various other discounts and perks. You may also accrue 3 weeks of paid vacation and will be eligible for 10 or more paid holidays per year.
ITAR REQUIREMENTS:
To conform to U.S. Government export regulations, applicant must be a (i) U.S. citizen or national, (ii) U.S. lawful, permanent resident (aka green card holder), (iii) Refugee under 8 U.S.C. § 1157, or (iv) Asylee under 8 U.S.C. § 1158, or be eligible to obtain the required authorizations from the U.S. Department of State. Learn more about the ITAR here.
SpaceX is an Equal Opportunity Employer; employment with SpaceX is governed on the basis of merit, competence and qualifications and will not be influenced in any manner by race, color, religion, gender, national origin/ethnicity, veteran status, disability status, age, sexual orientation, gender identity, marital status, mental or physical disability or any other legally protected status.
Applicants wishing to view a copy of SpaceX's Affirmative Action Plan for veterans and individuals with disabilities, or applicants requiring reasonable accommodation to the application/interview process should notify the Human Resources Department at (310) 363-6000.