Principal Lift Operations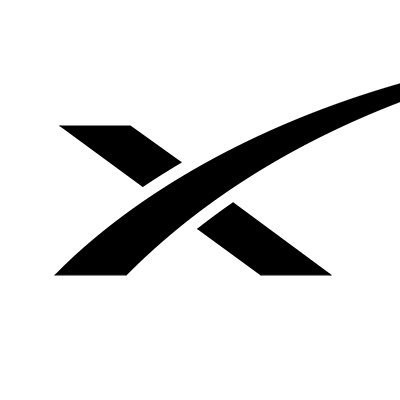 SpaceX
Operations
Texas, USA
Posted on Tuesday, September 12, 2023
SpaceX was founded under the belief that a future where humanity is out exploring the stars is fundamentally more exciting than one where we are not. Today SpaceX is actively developing the technologies to make this possible, with the ultimate goal of enabling human life on Mars.
PRINCIPAL CRANE OPERATOR (STARSHIP)
RESPONSIBILITIES:
Develop, implement & ensure successful execution of SpaceX Crane Safety program, ensuring best practices are documented and implemented across all sites, including standardized critical lifts plans and crane operator training (training content). You will be responsible for driving a program towards zero crane related incidents and setting a foundation for operational excellence across multiple sites
Drive projects within your area through Engineering and operational changes that contribute to ongoing improvement within the SpaceX's crane operations for operational safety and efficiency. Foster an environment where change is embraced and ideas are respected, supported, vetted and ultimately implemented (if deemed appropriate). This includes maintaining awareness of technological step-changes across the industry and assessing their application for SpaceX's operations
Manage and mentor your direct reports ensuring they have tools and resources required to initiate and drive change contributing towards a culture of continuous improvement.
Advise SpaceX asset procurement strategy for heavy equipment to ensure required capability and capacity are available based on the required work scope per site.
Support overall leadership team on hiring and developing talent for heavy equipment operators, including the execution of operator training on requests
Write and implement lift plans and critical lifts plans as well as act as lift manager for heavy crane lifts, when required. Perform signatory duties for Lift Director or Competent Person on a Critical Lift Form
Monitor and improve operations, ensuring a safe work environment – with the goal of zero OSHA recordables annually. Conduct regular safety walks, address safety issues, and promote safety policies with the operational teams across all sites.
Oversee Safety Briefings prior to performing critical/high consequence operations and support safety first culture. Recommend and drive changes through collaboration with site leadership
Ensuring monthly and annual crane inspections are being performed by the responsible parties for their specific site – work in an audit capacity to ensure compliance across all sites
Recommending and supporting routine and non-routine audits of crane operations by EHS
BASIC QUALIFICATIONS:
15+ years of experience as a certified advanced rigger
Professional work experience leading safety briefings for critical/high-consequence operations
Professional work experience with continuous process improvement and implementation of new methods for creating improved efficiencies in business operations
Professional experience with preventative maintenance of equipment, as well as equipment installations
PREFERRED SKILLS AND EXPERIENCE:
Industry leader in crane operations, rigging equipment and their applications

Ability to calculate and determine appropriate lifting equipment and write lift plans

Strong working knowledge of lifting signals and communications

Strong working knowledge of operating and inspecting heavy equipment

Ability to be organized and self-driven capable of working independently with little direction

Demonstrate innovative and futuristic thinking to drive continuous improvement

Demonstrate the ability to independently and effectively manage projects in an extremely fast-paced and changing environment; keep projects on time, deal with a wide variety of challenges, deadlines and work with a diverse array of contacts

Ability to multi-task and detail-oriented while also working within time constraints and deadlines
ADDITIONAL REQUIREMENTS:
Willing to work long hours, weekends and holidays as necessary
Position requires travel
Comfortable working in a high-stress environment, balancing several projects at any given time, as well as able to absorb and re-plan for abrupt changes in strategic direction
Ability to perform job duties that require standing, kneeling, crouching, twisting upper body, working in cramped positions in small opening and climbing hand over hand, lifting 50 lbs. unassisted, and working on ladders/lifts at elevated heights
Ability to pass Air Force background checks for Cape Canaveral and Vandenberg
COMPENSATION AND BENEFITS:
Pay range:
Level 4: $40.00/hour
Level 5: $44.00 - $58.00/hour
Your actual level and base salary will be determined on a case-by-case basis and may vary based on the following considerations: job-related knowledge and skills, education, and experience.
Base salary is just one part of your total rewards package at SpaceX. You may also be eligible for long-term incentives, in the form of company stock, stock options, or long-term cash awards, as well as potential discretionary bonuses and the ability to purchase additional stock at a discount through an Employee Stock Purchase Plan. You will also receive access to comprehensive medical, vision, and dental coverage, access to a 401(k) retirement plan, short and long-term disability insurance, life insurance, paid parental leave, and various other discounts and perks. You may also accrue 3 weeks of paid vacation and will be eligible for 10 or more paid holidays per year."
ITAR REQUIREMENTS:
To conform to U.S. Government export regulations, applicant must be a (i) U.S. citizen or national, (ii) U.S. lawful, permanent resident (aka green card holder), (iii) Refugee under 8 U.S.C. § 1157, or (iv) Asylee under 8 U.S.C. § 1158, or be eligible to obtain the required authorizations from the U.S. Department of State. Learn more about the ITAR here.
SpaceX is an Equal Opportunity Employer; employment with SpaceX is governed on the basis of merit, competence and qualifications and will not be influenced in any manner by race, color, religion, gender, national origin/ethnicity, veteran status, disability status, age, sexual orientation, gender identity, marital status, mental or physical disability or any other legally protected status.
Applicants wishing to view a copy of SpaceX's Affirmative Action Plan for veterans and individuals with disabilities, or applicants requiring reasonable accommodation to the application/interview process should notify the Human Resources Department at (310) 363-6000.