Technical Recruiter, Starbase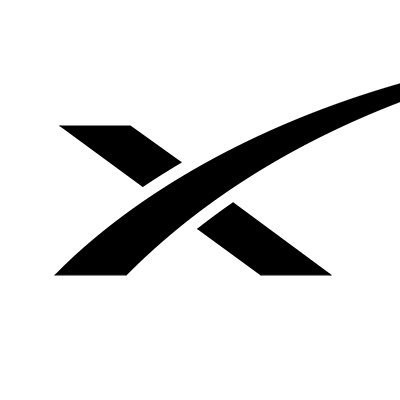 SpaceX
IT, People & HR
Texas, USA
Posted on Tuesday, September 12, 2023
SpaceX was founded under the belief that a future where humanity is out exploring the stars is fundamentally more exciting than one where we are not. Today SpaceX is actively developing the technologies to make this possible, with the ultimate goal of enabling human life on Mars.
TECHNICAL RECRUITER, STARBASE
RESPONSIBILITIES:
As a SpaceX recruiter, you will run a full desk with a variety of duties and responsibilities focused on the sourcing, screening, interviewing, and onboarding of top talent candidates to fill mission critical positions (pun intended). In many cases, you are candidates' first encounter with SpaceX and it is your job to represent the company with professionalism, pride, and enthusiasm. We work in teams and focus on collaboration yet require a high degree of autonomy. So, while you are not expected to simply go it alone, you are expected to show initiative, take responsibility, and run with tasks to completion.
Your day-to-day routine will change often as hiring priorities shift, but there is a basic set of activities you can expect to run with daily, including, but not limited to:
Meet with your client groups to discuss headcount, new requisitions, hiring strategy, and/or interview feedback – you truly act as a partner to your clients and not merely as an order taker
Screen candidates who apply to requisitions – as the SpaceX name brand grows, our job postings continue to fill up with stellar candidates
Source candidates – often the best candidates are the ones not actively looking
Discuss candidates you have screened with your client groups and recommend top candidates for interviews
Give tours to candidates before their onsite
Attend interviews alongside your client groups to act as another set of eyes and ears in evaluating candidates
Once candidates are approved for hire, you will begin the offer process including initiating background checks, negotiating offer packages and extending offer letters
Some days you will have multiple candidates coming onsite for interviews and you will spend that time giving tours and coordinating the candidate experience. Other days, you will need to fill your candidate pipeline and will spend the majority of the day screening/sourcing candidates. No day is the same here and the pace moves fast, but ultimately your job is to effectively attract, organize, and manage the flow of the country's most talented individuals.
BASIC QUALIFICATIONS:
Bachelor's degree and 1+ years of recruiting experience; or associate degree and 2+ years of experience; or 3+ years of professional experience as a recruiter in lieu of a degree
PREFERRED SKILLS AND EXPERIENCE:
Experience with in-house recruiting
Experience recruiting electrical, mechanical and aerospace engineers
Experience with high volume recruiting
Experience recruiting technicians and welders
Strong tenure with demonstrated success in recruiting roles
Ability to distinguish between the top 50% and the top 5% of talent within their respective fields
Demonstrated expertise in non-standard recruiting methods: cold calling candidates and companies, organizing and executing ad hoc networking events, identifying industry experts and finding unique methods to engage with them, creating unique targeted sourcing campaigns, etc.
Comfortable interfacing directly with hiring managers including director and VP level technical leaders
Ability to build strong relationships with both hiring managers and candidates
Ability to accurately present but not oversell candidates to client groups; influence decisions by acting as the subject matter expert on talent but avoid dictating client decisions
Ability to multi-task and operate with little direction while still being an active team member
ADDITIONAL REQUIREMENTS:
Available to work extended hours and weekends as needed
This position is based in Starbase, TX (Brownsville) and requires being onsite – remote work not considered
ITAR REQUIREMENTS:
To conform to U.S. Government export regulations, applicant must be a (i) U.S. citizen or national, (ii) U.S. lawful, permanent resident (aka green card holder), (iii) Refugee under 8 U.S.C. § 1157, or (iv) Asylee under 8 U.S.C. § 1158, or be eligible to obtain the required authorizations from the U.S. Department of State. Learn more about the ITAR here.
SpaceX is an Equal Opportunity Employer; employment with SpaceX is governed on the basis of merit, competence and qualifications and will not be influenced in any manner by race, color, religion, gender, national origin/ethnicity, veteran status, disability status, age, sexual orientation, gender identity, marital status, mental or physical disability or any other legally protected status.
Applicants wishing to view a copy of SpaceX's Affirmative Action Plan for veterans and individuals with disabilities, or applicants requiring reasonable accommodation to the application/interview process should notify the Human Resources Department at (310) 363-6000.