Propulsion Engineer (Merlin Flight Operations)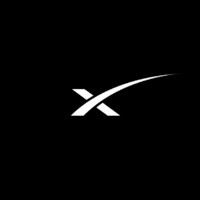 SpaceX
Operations
hawthorne, ca, usa
Posted on Wednesday, September 20, 2023
SpaceX was founded under the belief that a future where humanity is out exploring the stars is fundamentally more exciting than one where we are not. Today SpaceX is actively developing the technologies to make this possible, with the ultimate goal of enabling human life on Mars.
PROPULSION ENGINEER (MERLIN FLIGHT OPERATIONS)
The Merlin Flight Operations team is dedicated to delivering Falcon and its payloads to orbit rapidly and reliably. The Propulsion Engineers on this team are responsible for ensuring flightworthiness of Merlin engine hardware and software over the life cycle of the engine, from initial build, through acceptance testing, and into flight (and re-flight) operations. Additionally, Propulsion Engineers are responsible for driving reliability-improving and rate-enabling initiatives to maintain the long-term success of Falcon as the most-flown, most-reliable launch vehicle in existence.
RESPONSIBILITIES:
Develop a comprehensive understanding of the Merlin engine and its operation
Make critical decisions for the processing of Merlin engine hardware during build, test, integration, and flight to ensure 100% mission success
Define, implement, and validate engine acceptance and operational requirements to promote reliability, rapid reusability, and streamlined processing of engines
Take on primary responsibility for the success of Merlin engine(s) for a given test or launch campaign. Support test and launch operations across all SpaceX facilities, including live on-console support from Mission Control
Perform post-test and post-flight data reviews, and provide technical recommendations to Vehicle Maintenance team to enable rapid, reliable reuse of hardware
Solve undefined and multi-disciplinary problems, interfacing with engineering and technician teams from all disciplines across SpaceX (e.g., production, test, launch, stage propulsion, avionics, structures, guidance, navigation & control, thermal and fluid analysis, flight and ground software, mission management, flight reliability, etc.)
Work closely with commercial and government customers to drive down technical debt, mitigate flight risks, and ensure maximum hardware and software reliability
Lead engine anomaly investigations and drive these investigations to resolution
Develop new automation capabilities to enable extreme launch cadence – leverage coding for rapid test and flight data analysis, flight software verification, and other engineering processes and eliminate recurring work
Optimize recurring test and mission tasks to enable an increasingly demanding launch manifest
BASIC QUALIFICATIONS:
Bachelor's degree in an engineering discipline
1+ years of experience working with engines or fluid systems
Analytical/scientific programming experience
Hands-on hardware experience performing fabrication, assembly, and/or testing
PREFERRED SKILLS AND EXPERIENCE:
Master's degree in mechanical engineering or aeronautical/astronautical engineering
Experience in collaborative coding within version-controlled repositories (i.e., Git)
Experience with Python
Proficiency in the basic principles of compressible and incompressible flow, thermodynamics, thermochemistry, mechanics, and materials.
Basic familiarity with liquid propellant rocket engine cycles, liquid propellant launch vehicle fluid systems, and components used in launch vehicle fluid systems
Excellent communication skills (both written and verbal) and ability to succinctly present recommendations to stakeholders, the customer, and management
Hands-on hardware experience performing fabrication, assembly and/or testing (can be in a professional, academic, entrepreneurial, or hobby setting)
Experience testing liquid propellant rocket engines and/or working with pressurized fluid components such as valves and/or pneumatic systems
Experience with integrated vehicle pad and launch operations
Demonstrated track record of success in a rapidly growing, changing and highly technical environment - ability to act and execute in a scrappy, entrepreneurial manner against tight timelines
Profound sense of personal ownership and extreme accountability
Ability to think clearly and communicate concisely in high-pressure, time-critical situations
Strong critical thinking and problem-solving skills, exceptional attention to detail
Great attitude in the face of extreme challenges
ADDITIONAL REQUIREMENTS:
Must be willing to work extended hours and weekends as needed
Must be willing to travel in support of test and launch operations
Ability to pass Space Force background check for Cape Canaveral and Vandenberg AFB
COMPENSATION AND BENEFITS:
Pay Range:
Propulsion Engineer/Level I: $95,000.00 - $115,000.00/per year
Propulsion Engineer/Level II: $110,000.00 - $130,000.00/per year
Your actual level and base salary will be determined on a case-by-case basis and may vary based on the following considerations: job-related knowledge and skills, education, and experience.

Base salary is just one part of your total rewards package at SpaceX. You may also be eligible for long-term incentives, in the form of company stock, stock options, or long-term cash awards, as well as potential discretionary bonuses and the ability to purchase additional stock at a discount through an Employee Stock Purchase Plan. You will also receive access to comprehensive medical, vision, and dental coverage, access to a 401(k) retirement plan, short and long-term disability insurance, life insurance, paid parental leave, and various other discounts and perks. You may also accrue 3 weeks of paid vacation and will be eligible for 10 or more paid holidays per year. Exempt employees are eligible for 5 days of sick leave per year
ITAR REQUIREMENTS:
To conform to U.S. Government export regulations, applicant must be a (i) U.S. citizen or national, (ii) U.S. lawful, permanent resident (aka green card holder), (iii) Refugee under 8 U.S.C. § 1157, or (iv) Asylee under 8 U.S.C. § 1158, or be eligible to obtain the required authorizations from the U.S. Department of State. Learn more about the ITAR here.
SpaceX is an Equal Opportunity Employer; employment with SpaceX is governed on the basis of merit, competence and qualifications and will not be influenced in any manner by race, color, religion, gender, national origin/ethnicity, veteran status, disability status, age, sexual orientation, gender identity, marital status, mental or physical disability or any other legally protected status.
Applicants wishing to view a copy of SpaceX's Affirmative Action Plan for veterans and individuals with disabilities, or applicants requiring reasonable accommodation to the application/interview process should notify the Human Resources Department at (310) 363-6000.