Carbon Welder - Temporary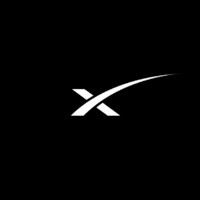 SpaceX
McGregor, TX, USA
Posted on Saturday, September 23, 2023
SpaceX was founded under the belief that a future where humanity is out exploring the stars is fundamentally more exciting than one where we are not. Today SpaceX is actively developing the technologies to make this possible, with the ultimate goal of enabling human life on Mars.
CARBON WELDER - TEMPORARY POSITION
Carbon welders in McGregor, TX will work to build structural and fluid systems to support various testing campaigns in Central and South Texas. The welders will work with an elite team of other fabricators to rapidly build and weld the large assemblies that will support vehicle and component testing at our test sites.
RESPONSIBILITIES:
Effectively communicate with management/supervisors, engineering staff and planners to achieve build efficiency
Collaborate with lead welder to ensure that the proper weld procedure, type of material and rod size are accurately assessed for each welding project
Analyze engineering drawings and specifications to plan welding operations where procedural information is unavailable
Make a continuous effort to improve operations, decrease turnaround times, streamline work processes, and work cooperatively and jointly
Perform other related duties, as assigned, for the purpose of ensuring an efficient and effective work environment
Welding assembly and fabrication on various small to large scale structures and assemblies
Check work after completion of each operation in job and/or completed job to ensure it is complete per drawing
Handle and dispose of hazardous materials in approved manner
Setup of safety equipment and work platforms at elevation
POSITION DETAILS:
This is a temporary position with SpaceX, for the length of time as stated, and is subject to change with minimal notice as business needs dictate.
LENGTH OF POSITION: 3 months
LOCATION: McGregor, TX
SHIFT: 1st shift (Monday – Friday, 6:00am – 3:30pm & Saturday, 6:00am – 2:30pm), must be available for overtime and weekends as the schedule varies depending on site operational needs; flexibility is required
BASIC QUALIFICATIONS:
High school diploma or equivalency certificate
2+ years of experience with flux core welding in a manufacturing environment (experience from a college welding program qualifies)
PREFERRED SKILLS AND EXPERIENCE:
5+ years of experience in FCAW welding with carbon steel
Certifications with AWS D1.1
Knowledge in standard tools, materials, motions, and practices of the welding trade
Knowledge in occupational hazards and effective safety precautions of the trade
Knowledge in arc air procedures and equipment
Experience in overhead cranes and forklifts
Use of precision measuring instruments
Ability to rapidly change roles/responsibilities while working in a high-paced, challenging work environment
ADDITIONAL REQUIREMENTS:
Ability to work multiple shifts and change shifts with minimal notice
Ability to travel to different sites, as needed, up to 20% travel
Ability to stand for extended periods – 8 hours min
Ability to lift heavy objects (up to 25 lbs.) unassisted
Ability to perform job duties that require standing, kneeling, crouching, twisting upper body, working in cramped positions in small openings and climbing hand over hand
Ability to work at elevated heights (up to 100 feet)
Typically exposed to work in extreme outdoor environments – heat, cold, rain
Work performed in an environment requiring exposure to fumes, odors, and noise
COMPENSATION AND BENEFITS:

Pay range can vary from $18/hour to $28/hour depending on level. Please see below for details.
Welder - Temporary/Level 1: $18.00/hour
Welder - Temporary/Level 2: $23.00/hour
Welder - Temporary/Level 3: $28.00/hour
Your actual level and base salary will be determined on a case-by-case basis and may vary based on the following considerations: job-related knowledge and skills, education, and experience.
Base salary is just one part of your total rewards package at SpaceX. You may also be eligible for potential discretionary bonuses. You will also receive access to comprehensive medical coverage, access to a 401(k) retirement plan, and various other discounts and perks. You will also be eligible for 10 or more paid holidays per year.
ITAR REQUIREMENTS:
To conform to U.S. Government export regulations, applicant must be a (i) U.S. citizen or national, (ii) U.S. lawful, permanent resident (aka green card holder), (iii) Refugee under 8 U.S.C. § 1157, or (iv) Asylee under 8 U.S.C. § 1158, or be eligible to obtain the required authorizations from the U.S. Department of State. Learn more about the ITAR here.
SpaceX is an Equal Opportunity Employer; employment with SpaceX is governed on the basis of merit, competence and qualifications and will not be influenced in any manner by race, color, religion, gender, national origin/ethnicity, veteran status, disability status, age, sexual orientation, gender identity, marital status, mental or physical disability or any other legally protected status.
Applicants wishing to view a copy of SpaceX's Affirmative Action Plan for veterans and individuals with disabilities, or applicants requiring reasonable accommodation to the application/interview process should notify the Human Resources Department at (310) 363-6000.