ASIC/FPGA Hardware Development Engineer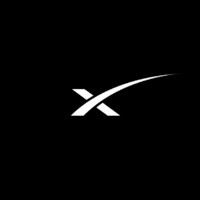 SpaceX
Other Engineering
Irvine, CA, USA
Posted on Wednesday, September 27, 2023
SpaceX was founded under the belief that a future where humanity is out exploring the stars is fundamentally more exciting than one where we are not. Today SpaceX is actively developing the technologies to make this possible, with the ultimate goal of enabling human life on Mars.
ASIC/FPGA HARDWARE DEVELOPMENT ENGINEER (STARLINK)
SpaceX is leveraging its experience in building rockets and spacecraft to deploy Starlink, the world's most advanced broadband internet system. Starlink is the world's largest satellite constellation and is providing fast, reliable internet to 1M+ users worldwide. We design, build, test, and operate all parts of the system – thousands of satellites, consumer receivers that allow users to connect within minutes of unboxing, and the software that brings it all together. We've only begun to scratch the surface of Starlink's potential global impact. As we continue to upgrade and expand the constellation, we're looking for best-in-class engineers to join the team.
As a Starlink ASIC/FPGA Electrical Development Engineer at our Irvine location, you will have the unique opportunity to design high performance PCBs that are at the heart of the Starlink network. You will be collaborate with silicon, antenna, software, and other engineering teams to deliver cutting-edge solutions that will expand the performance and capabilities of the Starlink network.
RESPONSIBILITIES:
Design, develop and test highly reliable electronics for communicating with our satellites
Partner with software, mechanical, thermal, manufacturing teams and production test teams
Drive system trades, requirements capture, component selection, analysis, schematic capture, PCB layout, prototyping, hardware bring-up, debugging, documentation, manufacturing, and test of complex electrical designs
Get hands-on and support hardware through production, satellite integration, and flight
Work closely with engineers from adjacent disciplines (mechanical, thermal, software, test engineering, supply chain, silicon design, etc.) to deliver tightly integrated, high-performance hardware
Drive continual improvements to our designs by building physical and digital tools to analyze data collected on orbit and in the lab
Challenge assumptions and work to find simple solutions to complex problems
BASIC QUALIFICATIONS:
Bachelor's degree in electrical engineering or computer engineering
1+ years of experience designing circuits, electronic products, or hardware (internship and project team experience is applicable)
PREFERRED SKILLS AND EXPERIENCE:
Master's degree in electrical engineering, computer engineering, or similar engineering degree
Experience with board architecture and design using high performance Microprocessors and FPGAs (Intel Xeon Processor and Xilinx FPGA experience preferred)
Experience debugging complex PCBs containing Microprocessors and FPGAs in the lab using equipment such as oscilloscopes and spectrum analyzers
Experienced in schematic capture tools (Xpedition experience preferred)
Experienced in applying thermal, mechanical, radiation constraints to PCB design
Experienced in designing for, and resolving issues with, emissions compliance
Strong hands-on debug skills, including familiarity with lab equipment such as oscilloscopes and spectrum analyzers
Experienced in FPGA design, implementation and debug
Familiarity with Linux operating systems and scripting languages such as Python or Bash, familiarity with C++ is also a plus
Ability to perform small scale rework on fine pitch surface mount PCBs
Strong understanding of computers and programming languages (Python, C/C++)
Demonstrated ability to work in a highly cross-functional role
ADDITIONAL REQUIREMENTS:
Ability to work extended hours or weekends as needed for mission critical deadlines
COMPENSATION AND BENEFITS:
Pay range:
ASIC/FPGA Hardware Development Engineer/Level I: $100,000.00 - $120,000.00/per year
ASIC/FPGA Hardware Development Engineer/Level II: $115,000.00 - $135,000.00/per year

Your actual level and base salary will be determined on a case-by-case basis and may vary based on the following considerations: job-related knowledge and skills, education, and experience.
Base salary is just one part of your total rewards package at SpaceX. You may also be eligible for long-term incentives, in the form of company stock, stock options, or long-term cash awards, as well as potential discretionary bonuses and the ability to purchase additional stock at a discount through an Employee Stock Purchase Plan. You will also receive access to comprehensive medical, vision, and dental coverage, access to a 401(k) retirement plan, short and long-term disability insurance, life insurance, paid parental leave, and various other discounts and perks. You may also accrue 3 weeks of paid vacation and will be eligible for 10 or more paid holidays per year. Exempt employees are eligible for 5 days of sick leave per year.
ITAR REQUIREMENTS:
To conform to U.S. Government export regulations, applicant must be a (i) U.S. citizen or national, (ii) U.S. lawful, permanent resident (aka green card holder), (iii) Refugee under 8 U.S.C. § 1157, or (iv) Asylee under 8 U.S.C. § 1158, or be eligible to obtain the required authorizations from the U.S. Department of State. Learn more about the ITAR here.
SpaceX is an Equal Opportunity Employer; employment with SpaceX is governed on the basis of merit, competence and qualifications and will not be influenced in any manner by race, color, religion, gender, national origin/ethnicity, veteran status, disability status, age, sexual orientation, gender identity, marital status, mental or physical disability or any other legally protected status.
Applicants wishing to view a copy of SpaceX's Affirmative Action Plan for veterans and individuals with disabilities, or applicants requiring reasonable accommodation to the application/interview process should notify the Human Resources Department at (310) 363-6000.