Hardware Test Specialist, PCBA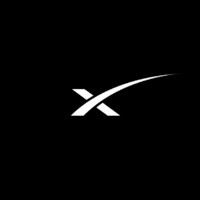 SpaceX
IT, Other Engineering
Redmond, WA, USA
Posted on Wednesday, September 27, 2023
SpaceX was founded under the belief that a future where humanity is out exploring the stars is fundamentally more exciting than one where we are not. Today SpaceX is actively developing the technologies to make this possible, with the ultimate goal of enabling human life on Mars.
HARDWARE TEST SPECIALIST, PCBA (STARLINK)
SpaceX is leveraging its experience in building rockets and spacecraft to deploy Starlink, the world's most advanced broadband internet system. Starlink is the world's largest satellite constellation and is providing fast, reliable internet to 1M+ users worldwide.
As we continue to upgrade and expand the constellation, we are looking for talented Hardware Test Specialists who will be responsible for being the front line of support for production test and failure analysis of satellite electronics.
RESPONSIBILITIES:
Operate and ensure satellite electronics production test systems and areas are operating at rate
Support engineering to drive root cause of production yield issues and improve delivered electronics hardware quality
First-level triage and troubleshooting of test system failures by reading and interpreting test logs and telemetry
Perform hands-on debugging of failed avionics PCBAs and determine root cause of failures
Thoroughly document failure modes and use data to continually improve quality
Develop and document procedures and train operators, for execution, maintenance, assembly, and anomaly handling
BASIC QUALIFICATIONS:
High school degree or equivalency certificate
2+ years of experience working in a hands-on technical position or a bachelor's degree in an engineering field
1+ years of experience performing electronic testing and inspection using portable measuring devices
PREFERRED SKILLS AND EXPERIENCE:
Experience troubleshooting electronics hardware using equipment such as oscilloscopes, digital multimeters, spectrum analyzers, power supplies, and soldering equipment
Experience working and administering a mixed Linux/Windows environment
Ability to fabricate and repair cable harnesses including: soldering, crimping, assembling connectors
Familiarity with programming and automation/scripting languages or ability to quickly learn them (Python, C++, SQL, etc.)
Strong understanding of technical documentation, engineering drawings, and schematics
Strong computer and analytical skills including proficiency in spreadsheets, databases, shop floor management software (ERP) and related programs
Excellent communication and organizational skills
Strong computer skills, including experience with Microsoft Office (Excel, Word, PowerPoint, Outlook) and ability to navigate and manipulate files
Ability to rapidly change roles/responsibilities while working in a high-paced, challenging work environment
ADDITIONAL REQUIREMENTS:
Must be willing to work all shifts, overtime, and/or weekends as needed
Must be able to lift and carry up to 25 lbs.
Repetitive assembly operations, grasping, standing, lifting, bending, pulling, pushing, stooping, stretching, and carrying are generally required to perform the functions of this position
COMPENSATION AND BENEFITS:
Pay range:
Hardware Test Specialist, PCBA /Level 1: $32.00 - $40.00/hour
Hardware Test Specialist, PCBA /Level 2: $36.00 - $45.00/hour
Hardware Test Specialist, PCBA /Level 3: $40.00 - $50.00/hour
Your actual level and base salary will be determined on a case-by-case basis and may vary based on the following considerations: job-related knowledge and skills, education, and experience.
Base salary is just one part of your total rewards package at SpaceX. You may also be eligible for long-term incentives, in the form of company stock, stock options, or long-term cash awards, as well as potential discretionary bonuses and the ability to purchase additional stock at a discount through an Employee Stock Purchase Plan. You will also receive access to comprehensive medical, vision, and dental coverage, access to a 401(k) retirement plan, short and long-term disability insurance, life insurance, paid parental leave, and various other discounts and perks. You may also accrue 3 weeks of paid vacation and will be eligible for 10 or more paid holidays per year. Non-exempt Washington employees are eligible for sick leave in accordance with Washington's Sick Leave policies.
ITAR REQUIREMENTS:
To conform to U.S. Government export regulations, applicant must be a (i) U.S. citizen or national, (ii) U.S. lawful, permanent resident (aka green card holder), (iii) Refugee under 8 U.S.C. § 1157, or (iv) Asylee under 8 U.S.C. § 1158, or be eligible to obtain the required authorizations from the U.S. Department of State. Learn more about the ITAR here.
SpaceX is an Equal Opportunity Employer; employment with SpaceX is governed on the basis of merit, competence and qualifications and will not be influenced in any manner by race, color, religion, gender, national origin/ethnicity, veteran status, disability status, age, sexual orientation, gender identity, marital status, mental or physical disability or any other legally protected status.
Applicants wishing to view a copy of SpaceX's Affirmative Action Plan for veterans and individuals with disabilities, or applicants requiring reasonable accommodation to the application/interview process should notify the Human Resources Department at (310) 363-6000.