Sr. Mechanical Operations Engineer (Falcon Launch Systems)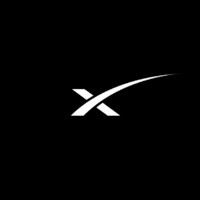 SpaceX
Operations
Vandenberg Village, CA, USA
Posted on Wednesday, September 27, 2023
SpaceX was founded under the belief that a future where humanity is out exploring the stars is fundamentally more exciting than one where we are not. Today SpaceX is actively developing the technologies to make this possible, with the ultimate goal of enabling human life on Mars.
SR. MECHANICAL OPERATIONS ENGINEER (FALCON LAUNCH SYSTEMS)
As a member of the Falcon Launch team, you will work with a group of engineers across multiple disciplines to design, build, activate, and maintain infrastructure that will enable our accelerating manifest of Falcon 9 and Falcon Heavy commercial, crew and Starlink launches. This team is responsible for delivery of mechanical and fluid systems to support this effort. This position is based in Vandenberg Space Force Base, CA.
RESPONSIBILITIES:
Design and develop mechanical and fluid ground systems for the Falcon 9 vehicles including launch pad, piping or fluid storage
Perform structural analysis of components and systems
Control launch pad for refurbishment operations and launch countdown as a ground controller
Work closely with design teams to spearhead the implementation of hardware, software, and process improvements to drive towards a rapid launch-to-launch cadence
Develop software and processes that automate how SpaceX tests and validates ground and vehicle software
Use your well-rounded technical knowledge to display proficiency in basic structural sizing, mechanisms, and design while making development decisions based on cost and schedule considerations
Coordinate with engineers from other disciplines (civil, structural, electrical, controls, etc.) to establish a complete system design
BASIC QUALIFICATIONS:
Bachelor's degree in an engineering discipline
5+ years of experience with designing and building mechanical and/or fluid systems (internship experience and/or university projects qualify)
PREFERRED SKILLS AND EXPERIENCE:
Experience using a CAD software design package (e.g. NX, CATIA, ProE, Solidworks)
Experience using FEM software to perform structural analysis (e.g. ANSYS, FEMAP)
Familiarity with welded structures, welding processes and fluid systems
Familiarity with standard process equipment (piping, piping components, valves, pumps)
Familiarity with various manufacturing techniques and machine tools (e.g. welding, mill, lathe, waterjet, plasma)
Previous experience managing large CAD assembly models and drawings
Ability to work well in an integrated collaborative team environment including daily interactions with technicians, engineers, and managers
Ability to prioritize and execute tasks in a fast-paced, dynamic environment
Passion for hands on work when needed to enable project completion
ADDITIONAL REQUIREMENTS:
Ability to pass Space Force background checks for Cape Canaveral and Vandenberg
Willing to travel to other SpaceX locations as necessary
Work schedule may vary depending on site operational needs, and flexibility is required. Night shift work approximately two out of every twelve will be required, but carries at 15% pay differential.
Lifting, standing, climbing, bending, grasping, sitting, pulling, pushing, stretching, and carrying are generally required to perform the functions of this position
COMPENSATION AND BENEFITS:
Pay range:
Launch Engineer/Senior: $125,000.00 - $175,000.00/per year
Your actual level and base salary will be determined on a case-by-case basis and may vary based on the following considerations: job-related knowledge and skills, education, and experience.

Base salary is just one part of your total rewards package at SpaceX. You may also be eligible for long-term incentives, in the form of company stock, stock options, or long-term cash awards, as well as potential discretionary bonuses and the ability to purchase additional stock at a discount through an Employee Stock Purchase Plan. You will also receive access to comprehensive medical, vision, and dental coverage, access to a 401(k) retirement plan, short and long-term disability insurance, life insurance, paid parental leave, and various other discounts and perks. You may also accrue 3 weeks of paid vacation and will be eligible for 10 or more paid holidays per year. Exempt employees are eligible for 5 days of sick leave per year.
ITAR REQUIREMENTS:
To conform to U.S. Government export regulations, applicant must be a (i) U.S. citizen or national, (ii) U.S. lawful, permanent resident (aka green card holder), (iii) Refugee under 8 U.S.C. § 1157, or (iv) Asylee under 8 U.S.C. § 1158, or be eligible to obtain the required authorizations from the U.S. Department of State. Learn more about the ITAR here.
SpaceX is an Equal Opportunity Employer; employment with SpaceX is governed on the basis of merit, competence and qualifications and will not be influenced in any manner by race, color, religion, gender, national origin/ethnicity, veteran status, disability status, age, sexual orientation, gender identity, marital status, mental or physical disability or any other legally protected status.
Applicants wishing to view a copy of SpaceX's Affirmative Action Plan for veterans and individuals with disabilities, or applicants requiring reasonable accommodation to the application/interview process should notify the Human Resources Department at (310) 363-6000.