Manufacturing Engineer (Falcon) - 2nd Shift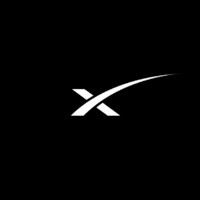 SpaceX
hawthorne, ca, usa
Posted on Sunday, October 1, 2023
SpaceX was founded under the belief that a future where humanity is out exploring the stars is fundamentally more exciting than one where we are not. Today SpaceX is actively developing the technologies to make this possible, with the ultimate goal of enabling human life on Mars.
MANUFACTURING ENGINEER (FALCON) - 2ND SHIFT
As a Manufacturing Engineer at SpaceX, you will have the opportunity to utilize your knowledge, experience, and creativity to develop novel solutions at the cutting edge of space technology. You will work on hardware that will deliver satellites into earth orbit, ferry humans to and from the international space station, and ultimately extend humanity's reach beyond Earth and the moon. You will own the relationship between our production and design engineering teams. You will provide input into the design and development of new and existing hardware and take a lead role in developing manufacturing and test processes on our current and next generation vehicles.
RESPONSIBILITIES:
Support day-to-day production of Falcon engine and vehicle subassemblies, components, and stage integration which includes manufacturing processes such as machining, welding, metal forming, pressure testing, precision cleaning, non-destructive testing, heat treat, and mechanical assembly
Analyze and disposition recurring manufacturing discrepancies and lead multi-disciplinary teams on root cause analysis and corrective actions
Develop new and evaluate existing manufacturing processes and equipment to reduce non-conformance frequency/severity and reduce operating costs
Provide subject matter expertise on multiple manufacturing processes and products, including peer mentoring and development of teammates
Identify and execute design-for-manufacturability improvements which have system-wide improvements to the department
Communicate on a daily basis with supporting departments such as production, machining, maintenance, quality, and design engineering to ensure that product is delivered on time to the correct quantities
Train technicians, engineers, and leaders on best-in-class operations practices by driving process improvement workshops; providing training and information briefs on key topics; and demonstrating solutions in the area
BASIC QUALIFICATIONS:
Bachelor's degree in an engineering discipline or STEM discipline
1+ years of mechanical design and/or hands-on manufacturing experience (internship and project experience are applicable)
PREFERRED SKILLS AND EXPERIENCE:
Master's degree in mechanical, aerospace, materials, or industrial engineering.
Experience writing work instructions and procedures for critical aerospace parts.
Experience with aerospace welding systems (e.g. electron beam, TIG, friction stir, orbital tube)
Experience with non-destructive testing/non-destructive evaluation (e.g. fluorescent penetrant inspection, radiography, eddy current, etc.)
Experience with metallurgical evaluation and testing
Working knowledge of Python, SQL, or other coding languages
Knowledge of metallic manufacturing techniques, processes, and equipment related to fastening, drilling, bonding and automation
Geometric dimensioning and tolerancing (GD&T) experience
CAD experience (NX & Teamcenter a plus)
Tooling design experience
Design for manufacturability and assembly experience
Experience with capacity modeling, process mapping, and fault analysis
Experience with Lean Six Sigma or equivalent high-performance culture systems
Pareto analysis, root cause, and corrective action experience
ADDITIONAL REQUIREMENTS:
This is a hands-on position that may require standing for up to 4 hours a day and working directly with hardware on the floor
2nd Shift: Approximate start time (3:00PM)
Must be comfortable stooping, bending, and standing
Must be willing to work long hours and weekends when necessary
COMPENSATION AND BENEFITS:
Pay range:
Manufacturing Engineer/Level I: $95,000.00 - $115,000.00/per year
Manufacturing Engineer/Level II: $110,000.00 - $130,000.00/per year
Your actual level and base salary will be determined on a case-by-case basis and may vary based on the following considerations: job-related knowledge and skills, education, and experience.
Base salary is just one part of your total rewards package at SpaceX. You may also be eligible for long-term incentives, in the form of company stock, stock options, or long-term cash awards, as well as potential discretionary bonuses and the ability to purchase additional stock at a discount through an Employee Stock Purchase Plan. You will also receive access to comprehensive medical, vision, and dental coverage, access to a 401(k) retirement plan, short and long-term disability insurance, life insurance, paid parental leave, and various other discounts and perks. You may also accrue 3 weeks of paid vacation and will be eligible for 10 or more paid holidays per year. Exempt employees are eligible for 5 days of sick leave per year.
ITAR REQUIREMENTS:
To conform to U.S. Government export regulations, applicant must be a (i) U.S. citizen or national, (ii) U.S. lawful, permanent resident (aka green card holder), (iii) Refugee under 8 U.S.C. § 1157, or (iv) Asylee under 8 U.S.C. § 1158, or be eligible to obtain the required authorizations from the U.S. Department of State. Learn more about the ITAR here.
SpaceX is an Equal Opportunity Employer; employment with SpaceX is governed on the basis of merit, competence and qualifications and will not be influenced in any manner by race, color, religion, gender, national origin/ethnicity, veteran status, disability status, age, sexual orientation, gender identity, marital status, mental or physical disability or any other legally protected status.
Applicants wishing to view a copy of SpaceX's Affirmative Action Plan for veterans and individuals with disabilities, or applicants requiring reasonable accommodation to the application/interview process should notify the Human Resources Department at (310) 363-6000.