Starship Engineer, Starbase Development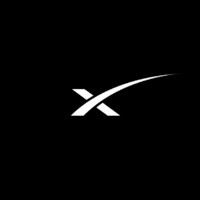 SpaceX
Texas, USA
Posted on Wednesday, October 4, 2023
SpaceX was founded under the belief that a future where humanity is out exploring the stars is fundamentally more exciting than one where we are not. Today SpaceX is actively developing the technologies to make this possible, with the ultimate goal of enabling human life on Mars.
CIVIL ENGINEER, STARBASE DEVELOPMENT (STARSHIP)
Our elite Starbase Development team owns the design, build, and commissioning of infrastructure, housing, amenities, and community spaces at the Starbase Rocket Production and Launch Facility. You will have the opportunity to drive positive change and own projects from start to finish, directly impacting the footprint of the Starship Program. This challenge isn't for everyone, but hardcore projects require hardcore people. If you are a high performing engineer, and want to spearhead the effort toward the goal of making Starbase a world-class city, we want to hear from you.
RESPONSIBILITIES:
As a member of the team you can expect:
A dynamic role doing what you're best at; designing and building infrastructure, housing, amenities, and community spaces for future of the program
A tremendously immersive, fast-paced environment. You'll be expected to own large business outcomes and experience a rate of personal and professional growth that is unmatched literally anywhere else
An in-house consulting and construction organization with direct daily access to the most senior leaders in the field that will support in eliminating blockers and accelerate build schedules. The future leaders of the Civil industry and SpaceX will be forged at Starbase empowered with next generation technologies and tools
The unique opportunity to witness an impossible idea manifest in real life. The next few years will be incredibly dynamic as we expand the foundation for enabling human life on Mars
An unparalleled sense of accomplishment if we succeed, excitement guaranteed
BASIC QUALIFICATIONS:
Bachelor's degree in mechanical engineering, civil engineering, structural engineering, or other engineering discipline
1+ years of engineering, project management, construction management, facilities management, mechanical or civil or structural engineering via project team, research, internship, and/or professional experience
PREFERRED SKILLS AND EXPERIENCE:
Strong ability to use data and analysis to make fast data-driven decisions.
Professional Engineering (PE) or Structural Engineering (SE) license
Knowledge of American Institute of Steel Construction (AISC) steel manual, American Concrete Institute (ACI) code 318, American Society of Civil Engineers (ASCE) 7, and International Building Codes (IBC)
Experience creating structural detail drawings in AutoCAD, Revit, NX, Solidworks or similar drafting programs
Knowledge of ETABS, SAP2000, S-Concrete, ANSYS, FEMAP or similar analysis design programs
Ability to perform trade studies and make clear recommendations using first principles and engineering fundamentals even with partial information. Strong understanding of engineering fundamentals
Experience working at a nimble engineering organization or in a highly technical position that required a scrappy, entrepreneurial manner to accomplish tasks with tight time or budget constraints
Excelled in ultra-competitive environments. You've nailed a podium finish in engineering, math, or science competitions, achieved scores in the top percentile of scholastic or standardized tests, or demonstrated other incredible feats of intellectual achievement
Experience building hardware or have a passion for contributing to a work product that operates in the real world
Succeeded in multiple endeavors at once. Maybe you worked through college, were a student athlete, or demonstrated strong work or academic performance in multiple fields
Demonstrated rapid growth. You've held successive positions of increasing responsibility within an organization, were able to get yourself up to speed at a heroic pace, and accomplished something meaningfully difficult early in your career
You've demonstrated resilience and the ability to overcome failure or extreme odds. Many critics would say that our goals are impossible but this isn't the first time we've proven that highly improbable goals like reusable rockets can become possible
Success in academics at a rigorous and highly regarded university: minimum GPA 3.5/4.0 or higher, standardized test scores minimum 95th percentile, merit-based scholarship recipient
ADDITIONAL REQUIREMENTS:
Ability to work extended hours and weekends as necessary
COMPENSATION AND BENEFITS:
Pay range:
Civil Engineer/Level I: $95,000.00 - $115,000.00/per year
Civil Engineer/Level II: $110,000.00 - $130,000.00/per year
Your actual level and base salary will be determined on a case-by-case basis and may vary based on the following considerations: job-related knowledge and skills, education, and experience.
Base salary is just one part of your total rewards package at SpaceX. You may also be eligible for long-term incentives, in the form of company stock, stock options, or long-term cash awards, as well as potential discretionary bonuses and the ability to purchase additional stock at a discount through an Employee Stock Purchase Plan. You will also receive access to comprehensive medical, vision, and dental coverage, access to a 401(k) retirement plan, short & long-term disability insurance, life insurance, paid parental leave, and various other discounts and perks. You may also accrue 3 weeks of paid vacation & will be eligible for 10 or more paid holidays per year. Exempt employees are eligible for 5 days of sick leave per year.
ITAR REQUIREMENTS:
To conform to U.S. Government export regulations, applicant must be a (i) U.S. citizen or national, (ii) U.S. lawful, permanent resident (aka green card holder), (iii) Refugee under 8 U.S.C. § 1157, or (iv) Asylee under 8 U.S.C. § 1158, or be eligible to obtain the required authorizations from the U.S. Department of State. Learn more about the ITAR here.
SpaceX is an Equal Opportunity Employer; employment with SpaceX is governed on the basis of merit, competence and qualifications and will not be influenced in any manner by race, color, religion, gender, national origin/ethnicity, veteran status, disability status, age, sexual orientation, gender identity, marital status, mental or physical disability or any other legally protected status.
Applicants wishing to view a copy of SpaceX's Affirmative Action Plan for veterans and individuals with disabilities, or applicants requiring reasonable accommodation to the application/interview process should notify the Human Resources Department at (310) 363-6000.