Sr. Supplier Development Engineer, Mechanical Systems (Starlink)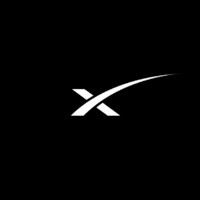 SpaceX
Redmond, WA, USA
Posted on Thursday, October 5, 2023
SpaceX was founded under the belief that a future where humanity is out exploring the stars is fundamentally more exciting than one where we are not. Today SpaceX is actively developing the technologies to make this possible, with the ultimate goal of enabling human life on Mars.
SR. SUPPLIER DEVELOPMENT ENGINEER, MECHANICAL SYSTEMS (STARLINK)
SpaceX Starlink demands a new type of supply chain. We require our suppliers to provide premium quality hardware, with rapidly evolving designs at increasingly ambitious volumes and cost targets. We are actively looking for candidates who possess comprehensive knowledge of manufacturing and quality tools and have unrelenting motivation to enable supply chain success.
This position requires a combination of proven leadership and technical capabilities. The candidate must demonstrate a strong bias for action, the ability to manage through ambiguous scenarios, and the desire and capability to take on the toughest challenges facing supply chain.
This is a highly technical position that requires previous experience with manufacturing processes (machining, forming, molding, casting), quality systems (PPAP, APQP, FMEA, root cause analysis), and engineering fundamentals (mechanical design, material properties, GD&T, design for manufacturability).
In addition to these technical responsibilities, the candidate will also be responsible for building and managing a mission-critical supply chain that enables Starlink production and launch rates, to achieve our mission of bringing high speed broadband internet to underserved areas of the world.
RESPONSIBILITIES:
Improve quality, cost, delivery, and capacity metrics for mechanical hardware used in the Starlink satellite and ground station systems
Collaborate with design, materials, and manufacturing engineers to gain an in-depth knowledge of piece part, assembly, metrology, and/or sub-system design intent
Support procurement team to strategically source parts matched with supplier competencies by reviewing and assessing supplier manufacturing processes and quality systems
Create and define supplier technical and quality requirements based on customer and program requirements and expectations for NPI and production phases
Lead resolution of supplier quality issues through root cause analysis, while functioning as liaison between purchasing, engineering, production, and suppliers
Define product technical requirements, and assure supplier compliance to these requirements
Implement and monitor production part approval process (PPAP) with selected suppliers to enable rate production
Analyze supplier quality and delivery metrics to identify trends and pinpoint systemic performance gaps and root causes to drive supplier improvement plans
Conduct independent research to identify potential new supplier and capabilities in manufacturing and metrology
Identify and drive product & process improvements to lower part cost, reduce supply risk, eliminate potential defects, and improve cycle time
Effectively manage mission-critical supply chain by establishing excellent working relationships and regular lines of communication with suppliers
Demonstrate strong sense of ownership, proactivity, technical excellence, creativity, self-direction and courage
Collaborate with teams, lead projects, and continuously drive improvement in the supply base
BASIC QUALIFICATIONS:
Bachelor's degree in engineering
5+ years of experience in a manufacturing and/or process engineering role, or internship experience in engineering
PREFERRED SKILLS AND EXPERIENCE:
Master's degree in engineering or business/supply chain
Proven track record of taking ownership of projects, negotiating successfully to reduce costs, and influencing engineering customers to drive results
Knowledge of statistical techniques and methods (design of experiments, Six Sigma, etc.)
Knowledge of lean, production, and supply chain concepts
Exceptional analytical, problem solving, time management, and organizational skills
Ability to act quickly in a fast-moving and high stress environment
ADDITIONAL REQUIREMENTS:
Must be able to work extended hours, and some nights and/or weekends, when needed to meet critical deadlines
Must be able to travel when needed - up to 25-50% work week travel may be required, including international travel
COMPENSATION AND BENEFITS:
Pay range:
Supplier Development Engineer/Senior: $125,000.00 - $175,000.00/per year
Your actual level and base salary will be determined on a case-by-case basis and may vary based on the following considerations: job-related knowledge and skills, education, and experience.
Base salary is just one part of your total rewards package at SpaceX. You may also be eligible for long-term incentives, in the form of company stock, stock options, or long-term cash awards, as well as potential discretionary bonuses and the ability to purchase additional stock at a discount through an Employee Stock Purchase Plan. You will also receive access to comprehensive medical, vision, and dental coverage, access to a 401(k) retirement plan, short and long-term disability insurance, life insurance, paid parental leave, and various other discounts and perks. You may also accrue 3 weeks of paid vacation and will be eligible for 10 or more paid holidays per year. Exempt employees are eligible for 5 days of sick leave per year.
ITAR REQUIREMENTS:
To conform to U.S. Government export regulations, applicant must be a (i) U.S. citizen or national, (ii) U.S. lawful, permanent resident (aka green card holder), (iii) Refugee under 8 U.S.C. § 1157, or (iv) Asylee under 8 U.S.C. § 1158, or be eligible to obtain the required authorizations from the U.S. Department of State. Learn more about the ITAR here.
SpaceX is an Equal Opportunity Employer; employment with SpaceX is governed on the basis of merit, competence and qualifications and will not be influenced in any manner by race, color, religion, gender, national origin/ethnicity, veteran status, disability status, age, sexual orientation, gender identity, marital status, mental or physical disability or any other legally protected status.
Applicants wishing to view a copy of SpaceX's Affirmative Action Plan for veterans and individuals with disabilities, or applicants requiring reasonable accommodation to the application/interview process should notify the Human Resources Department at (310) 363-6000.