Sr. Manufacturing Engineer, Precision Machining (Starlink)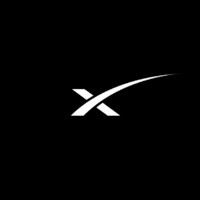 SpaceX
Bastrop, TX, USA
Posted on Wednesday, October 11, 2023
SpaceX was founded under the belief that a future where humanity is out exploring the stars is fundamentally more exciting than one where we are not. Today SpaceX is actively developing the technologies to make this possible, with the ultimate goal of enabling human life on Mars.
SR. MANUFACTURING ENGINEER, PRECISION MACHINING (STARLINK)
SpaceX is developing a low latency, broadband internet system to meet the needs of consumers across the globe. Enabled by a constellation of low Earth orbit satellites, Starlink will provide fast, reliable internet to populations with little or no connectivity, including those in rural communities and places where existing services are too expensive or unreliable.
Working directly in the materials engineering group, this position is responsible for managing a technical project for the development and qualification of all equipment, tooling and manufacturing process technologies necessary to produce plastic injection molds and high pressure die cast tools. The correct individual will bring an open mindset, challenge the status quo with regards to traditional vs. emerging technologies and utilize a logical and disciplined approach to evaluate and select the correct set of solutions.
RESPONSIBILITIES:
Lead a project focused on the development of technologies relating to plastic injection molding and high pressure die casting tooling manufacturing processes for Starlink hardware.
Act as a technical decision maker and advisor to the team on manufacturing techniques responsible for implementing internal tool and die manufacturing.
Create collaborative business plans with design engineering, upstream production, and support teams and develop and maintain positive supplier/customer relationships.
Manage strategy for CapX, staffing, equipment specification, production layouts, training and build process and ensure all are updated according to the latest design configuration.
Continually develop and manage engineering capacity, schedules, and project plans in order to support production manifest as well as a diverse and variable R&D demand.
Lead and refine the design for manufacturing process by collaborating with supply management, product design, industrial design, and manufacturing engineering groups on material selection, design feasibility and aesthetics of new part & tooling designs.
Research and identify new materials, manufacturing technologies and finishing options.
Inform estimations of prototype and production manufacturing costs - tooling, secondary assembly, secondary finishing and piece part.
Publish and maintain detailed schedules for each development project segment.
BASIC QUALIFICATIONS:
Bachelor's degree in Mechanical, Manufacturing, Materials Engineering, or other engineering discipline
6+ years of experience with high precision machining
Experience with taking products from research and development into production
PREFERRED SKILLS AND EXPERIENCE:
Master's degree or PhD in an engineering discipline
3+ years of experience in a leadership position in a manufacturing environment
Strong to expert level 3D CAD skills, including advanced surfacing and large assemblies
Experience with Siemens NX
Experience transitioning products from design to manufacturing and scaling to high volume as part of a cross-functional team
Experience with manufacturing process like injection molding, CNC, die casting, stamping, assembly, and box build in a production setting is preferred but not required
A good understanding of the costs, schedule, and complexity associated with each process
ADDITIONAL REQUIREMENTS:
Willingness to travel to other SpaceX sites and/or vendors for significant/extended periods of time (~30% travel normally, more during urgent manufacturing and test campaigns)
Ability to lift up to 25Ibs unassisted
Standing/walking for long periods of time
Willingness to work long hours and weekends as necessary to accommodate manufacturing and test campaigns
COMPENSATION AND BENEFITS:
Pay range:
Manufacturing Engineer/Senior: $125,000.00 - $175,000.00/per year
Your actual level and base salary will be determined on a case-by-case basis and may vary based on the following considerations: job-related knowledge and skills, education, and experience.
Base salary is just one part of your total rewards package at SpaceX. You may also be eligible for long-term incentives, in the form of company stock, stock options, or long-term cash awards, as well as potential discretionary bonuses and the ability to purchase additional stock at a discount through an Employee Stock Purchase Plan. You will also receive access to comprehensive medical, vision, and dental coverage, access to a 401(k) retirement plan, short and long-term disability insurance, life insurance, paid parental leave, and various other discounts and perks. You may also accrue 3 weeks of paid vacation and will be eligible for 10 or more paid holidays per year. Exempt employees are eligible for 5 days of sick leave per year.
ITAR REQUIREMENTS:
To conform to U.S. Government export regulations, applicant must be a (i) U.S. citizen or national, (ii) U.S. lawful, permanent resident (aka green card holder), (iii) Refugee under 8 U.S.C. § 1157, or (iv) Asylee under 8 U.S.C. § 1158, or be eligible to obtain the required authorizations from the U.S. Department of State. Learn more about the ITAR here.
SpaceX is an Equal Opportunity Employer; employment with SpaceX is governed on the basis of merit, competence and qualifications and will not be influenced in any manner by race, color, religion, gender, national origin/ethnicity, veteran status, disability status, age, sexual orientation, gender identity, marital status, mental or physical disability or any other legally protected status.
Applicants wishing to view a copy of SpaceX's Affirmative Action Plan for veterans and individuals with disabilities, or applicants requiring reasonable accommodation to the application/interview process should notify the Human Resources Department at (310) 363-6000.