Mechanical Engineer (Falcon Reflight)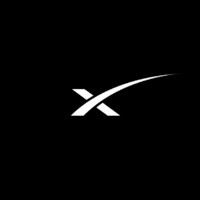 SpaceX
Other Engineering
Cape Canaveral, FL, USA
Posted on Thursday, October 12, 2023
SpaceX was founded under the belief that a future where humanity is out exploring the stars is fundamentally more exciting than one where we are not. Today SpaceX is actively developing the technologies to make this possible, with the ultimate goal of enabling human life on Mars.
MECHANICAL ENGINEER (FALCON REFLIGHT)
RESPONSIBILITIES:
Process Falcon 9 Flight vehicles, in the pursuit of rapid and reliable rocket re-use, recovery, integration, and launch
Assist with and lead hands-on assembly, integration, and testing of new and flight-proven vehicle assemblies
Lead critical on-site operations and hardware investigations while collaborating with engineering staff from other departments and SpaceX locations to resolve off-nominal test results and hardware conditions to ensure flight readiness
Develop and execute procedures for the checkout and integration of flight-proven rockets and ground support equipment
Partner with, and provide direction to highly skilled field technicians on a daily basis
Design and develop tools and hardware to enable vehicle assembly and conduct vehicle system testing
Identify high-risk processes and problems during Stage 1 refurbishment and Falcon hardware processing, and proactively implement improvements to ensure operational excellence
Lead and facilitate root cause and corrective action investigations to ensure that issues related to product reliability and quality that cause downstream disruption are corrected
Rapidly develop and refine manufacturing assembly procedures based on lessons learned
Manage work orders and the driving of non-conformances into actionable items and system improvements
BASIC QUALIFICATIONS:
Bachelor's degree in an engineering discipline such as electrical engineering, computer engineering, mechatronics, mechanical engineering, and/or aerospace engineering
1+ years of hands-on experience with mechanical, electrical and/or fluid systems in the design, manufacturing, or implementation phases (class projects and/or internship experience qualifies)
PREFERRED SKILLS AND EXPERIENCE:
3+ years of professional experience designing, building, integrating, and testing multi-disciplinary systems
Experience writing test plans and test procedures
Experience working on projects that involve the integration of electrical, mechanical, and software systems (launch vehicle and/or spacecraft experience is not required)
Proficient in or hands-on experience with one or more of the following: launch vehicle or spacecraft integration; composite structure design or testing; test operations with gases/fluids; data acquisition setup and field measurements
Professional experience testing and operating with or around hazardous systems (high pressure, high energy, hazardous gases/fluids, etc.)
Professional experience working with large assembly moves (e.g. crane operations)
Flight hardware avionics experience
Ability to communicate clearly and accurately with a wide range of people
Ability to work in a fast-paced, autonomously driven, and demanding start-up atmosphere
Ability to learn, lead others, and help others learn while maintaining productivity
Advanced degree in electrical engineering, computer engineering, computer science, mechatronics, mechanical engineering, and/or aerospace engineering
ADDITIONAL REQUIREMENTS:
Ability to pass Air Force background check for Cape Canaveral
Physical effort including standing, lifting and carrying moderately heavy materials or equipment (15 to 30 lbs.)
Overall mental fitness with the ability to work in a high-concentration, high-stress environment requiring prolonged mental concentration (under possible extended work hours)
Ability to be flexible on shifts
Occasional travel may be required
COMPENSATION & BENEFITS:
Pay range:
Launch Engineer/Level I: $95,000.00 - $115,000.00/per year
Launch Engineer/Level II: $110,000.00 - $130,000.00/per year

Your actual level and base salary will be determined on a case-by-case basis and may vary based on the following considerations: job-related knowledge and skills, education, and experience.
Base salary is just one part of your total rewards package at SpaceX. You may also be eligible for long-term incentives, in the form of company stock, stock options, or long-term cash awards, as well as potential discretionary bonuses and the ability to purchase additional stock at a discount through an Employee Stock Purchase Plan. You will also receive access to comprehensive medical, vision, and dental coverage, access to a 401(k) retirement plan, short & long-term disability insurance, life insurance, paid parental leave, and various other discounts and perks. You may also accrue 3 weeks of paid vacation & will be eligible for 10 or more paid holidays per year. Exempt employees are eligible for 5 days of sick leave per year.
ITAR REQUIREMENTS:
To conform to U.S. Government space technology export regulations, including the International Traffic in Arms Regulations (ITAR) you must be a U.S. citizen, lawful permanent resident of the U.S., protected individual as defined by 8 U.S.C. 1324b(a)(3), or eligible to obtain the required authorizations from the U.S. Department of State. Learn more about the ITAR here.
SpaceX is an Equal Opportunity Employer; employment with SpaceX is governed on the basis of merit, competence and qualifications and will not be influenced in any manner by race, color, religion, gender, national origin/ethnicity, veteran status, disability status, age, sexual orientation, gender identity, marital status, mental or physical disability or any other legally protected status.
Applicants wishing to view a copy of SpaceX's Affirmative Action Plan for veterans and individuals with disabilities, or applicants requiring reasonable accommodation to the application/interview process should notify the Human Resources Department at (310) 363-6000.