Sr. Ground Software Engineer (Falcon & Dragon)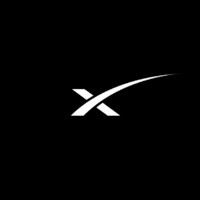 SpaceX
Software Engineering
McGregor, TX, USA
Posted on Thursday, October 12, 2023
SpaceX was founded under the belief that a future where humanity is out exploring the stars is fundamentally more exciting than one where we are not. Today SpaceX is actively developing the technologies to make this possible, with the ultimate goal of enabling human life on Mars.
SR. GROUND SOFTWARE ENGINEER (FALCON & DRAGON)
As a Software Engineer on the Ground Software team, you will develop and support software solutions for complex engineering problems across our Falcon and Dragon programs. Our suite of Ground Software applications is used by operators throughout the entire vehicle lifecycle. In your role, you will interface daily with: launch engineers commanding our fleet of Falcon rockets; mission control operators providing smooth flights for astronauts aboard Dragon; test engineers static firing Merlin engines; and offshore recovery engineers capturing spacecraft and rockets and bringing them safely back to shore. Each of these teams relies on the Ground Software user interfaces and backend control systems that you will create and support.
You are the engineer other engineers can count on. You embrace every problem with enthusiasm. You remove hurdles, are a self-starter, team player. You have the hunger to venture into unknown areas and make the system work.
Aerospace experience is not required to be successful here - rather we look for smart, motivated, collaborative engineers who love solving problems and want to make an impact on a super inspiring mission. You will have full ownership of challenging problems, working with a team of enthusiastic engineers designing solutions that propel SpaceX toward our goals at a rapid pace. Mission success at SpaceX depends on the software you produce with the Ground Software team.
RESPONSIBILITIES:
Develop new and optimize existing software codebases and systems used to test, launch, command, and monitor the SpaceX family of Falcon Launch Vehicles and Dragon Spacecraft
Deeply own the lifecycle of software, including rolling out to operations, managing configurations, maintaining and upgrading, and supporting end-users
Configure and optimize the automated testing and deployment systems used to maintain over 200 active ground software systems across the company
Provide software technical support in mission control during vehicle launch and critical on-orbit activities
Maintain and upgrade the DAQ/LabVIEW systems that control the launch pads, test sites, and recovery vessels
Analyze test results and bugs that require in-depth investigations
Interface directly with external customers and agencies (NASA, USSF, FAA), including managing relationships and steering mission requirements
BASIC QUALIFICATIONS:
Bachelor's degree in computer science, engineering, math, or science discipline AND 5+ years of experience OR 8+ years of professional experience as a software engineer
5+ years of experience with one or more of the following systems programming languages: C, C++, Rust, or LabVIEW
5+ years of experience with one or more of the following scripting languages: Python, PowerShell, or bash
PREFERRED SKILLS AND EXPERIENCE:
8+ years of programming experience
Electrical or Mechanical Engineering background
Enjoys end-user-facing roles for support and interfacing with cross-functional teams
Experience controlling DAQ hardware
Strong grasp of Infosec principles such as securing network connections and hardening applications against failure
Deep experience with network debugging across all OSI layers (Wireshark)
Broad understanding of the landscape of software engineering design patterns and principles
Ability to work quickly and accurately in a fast-paced environment during launch and mission operations
ADDITIONAL REQUIREMENTS:
Must be available to work extended hours and weekends when needed to meet critical deadlines
Occasional travel to launch sites and customer sites for testing and/or operations (<10%)
COMPENSATION AND BENEFITS:
Pay Range:
Software Engineer/Senior: $160,000.00 - $220,000.00/per year
Your actual level and base salary will be determined on a case-by-case basis and may vary based on the following considerations: job-related knowledge and skills, education, and experience.
Base salary is just one part of your total rewards package at SpaceX. You may also be eligible for long-term incentives, in the form of company stock, stock options, or long-term cash awards, as well as potential discretionary bonuses and the ability to purchase additional stock at a discount through an Employee Stock Purchase Plan. You will also receive access to comprehensive medical, vision, and dental coverage, access to a 401(k) retirement plan, short & long-term disability insurance, life insurance, paid parental leave, and various other discounts and perks. You may also accrue 3 weeks of paid vacation & will be eligible for 10 or more paid holidays per year. Exempt employees are eligible for 5 days of sick leave per year.
ITAR REQUIREMENTS:
To conform to U.S. Government export regulations, applicant must be a (i) U.S. citizen or national, (ii) U.S. lawful, permanent resident (aka green card holder), (iii) Refugee under 8 U.S.C. § 1157, or (iv) Asylee under 8 U.S.C. § 1158, or be eligible to obtain the required authorizations from the U.S. Department of State. Learn more about the ITAR here.
SpaceX is an Equal Opportunity Employer; employment with SpaceX is governed on the basis of merit, competence and qualifications and will not be influenced in any manner by race, color, religion, gender, national origin/ethnicity, veteran status, disability status, age, sexual orientation, gender identity, marital status, mental or physical disability or any other legally protected status.
Applicants wishing to view a copy of SpaceX's Affirmative Action Plan for veterans and individuals with disabilities, or applicants requiring reasonable accommodation to the application/interview process should notify the Human Resources Department at (310) 363-6000.