Facilities Engineer, MEP (Starlink)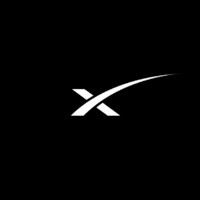 SpaceX
Operations
Bastrop, TX, USA
Posted on Friday, October 20, 2023
SpaceX was founded under the belief that a future where humanity is out exploring the stars is fundamentally more exciting than one where we are not. Today SpaceX is actively developing the technologies to make this possible, with the ultimate goal of enabling human life on Mars.

FACILITIES MAINTENANCE ENGINEER, MEP (STARLINK)

The Facilities Maintenance Engineer is entrusted with the comprehensive ownership of designing, building and maintaining large-scale facilities projects for the Starlink Factory in Bastrop, TX. This role ensures the infrastructures not only meet current operational demands but are also primed for future expansions, aimed at constantly improving that factory's capability and reliability.
RESPONSIBILITIES:
Oversee the maintenance, repair, and continuous operation of all building systems including electrical, mechanical, plumbing, HVAC, and related equipment
Coordinate routine inspections, diagnostics, and troubleshooting of facilities equipment
Monitor facilities systems for operational efficiency, and make adjustments as necessary to maximize uptime, conserve energy, and reduce costs
Coordinate with electrical utility providers for ongoing support and to ensure reliable power service to critical site infrastructure
Develop and enforce preventive and predictive maintenance programs
Develop redundancy planning for critical infrastructure to ensure continuous operations
Plan and oversee expansion & enhancements of building systems to meet growing operational demands
Lead project teams consisting of engineers, technicians, contractors, and other project stakeholders
Handle emergency issues promptly and implement corrective measures
Manage the operation and maintenance of the chilled water plant
Train and guide facilities staff in best practices, ensuring compliance with all safety and operational procedures
BASIC QUALIFICATIONS:
Bachelor's degree in electrical engineering, mechanical engineering, or other engineering discipline
3+ years of professional experience with the maintenance or operation of MEP building systems
PREFERRED SKILLS AND EXPERIENCE:
Primary experience with electrical and power distribution systems (<600Vac)
Deep knowledge of HVAC operation with an emphasis on chilled water plants operated through air-cooled chillers
Experience with chemical wastewater treatment processes
Experience with Schneider Building Management Systems and other advanced data/monitoring systems
Working knowledge of delta/wye transformers, building lighting, and facility grounding
Experience with critical power infrastructure including UPS systems, backup generators, and automatic transfer switches
Experience creating and implementing maintenance solutions with minimal impact on business operations
Ability to assist technicians with troubleshooting and repair
Ability to work in high-concentration, high-stress environments, potentially under extended work hours
Acute attention to detail and a proactive mindset for preventive maintenance
AutoCAD/Revit – Beginner to intermediate skill level
Familiarity with National Electric Code, ASHRAE, National Fire Protection Association, and International Building Code
ADDITIONAL REQUIREMENTS:
Perform hands-on work in various environments (heat, cold, rain), in tight quarters or at heights
Available to work extended hours and weekends as needed
Remain focused in hazardous environments, while wearing appropriate PPE
Must be able to lift up to 25 lbs. unassisted
COMPENSATION AND BENEFITS:

Pay range:
Facilities Maintenance Engineer/Level I: $95,000.00 - $115,000.00/year
Facilities Maintenance Engineer/Level II: $110,000.00 - $130,000.00/year
Your actual level and base salary will be determined on a case-by-case basis and may vary based on the following considerations: job-related knowledge and skills, education, and experience.
Base salary is just one part of your total rewards package at SpaceX. You may also be eligible for long-term incentives, in the form of company stock, stock options, or long-term cash awards, as well as potential discretionary bonuses and the ability to purchase additional stock at a discount through an Employee Stock Purchase Plan. You will also receive access to comprehensive medical, vision, and dental coverage, access to a 401(k) retirement plan, short and long-term disability insurance, life insurance, paid parental leave, and various other discounts and perks. You may also accrue 3 weeks of paid vacation and will be eligible for 10 or more paid holidays per year. Exempt employees are eligible for 5 days of sick leave per year.
ITAR REQUIREMENTS:
To conform to U.S. Government export regulations, applicant must be a (i) U.S. citizen or national, (ii) U.S. lawful, permanent resident (aka green card holder), (iii) Refugee under 8 U.S.C. § 1157, or (iv) Asylee under 8 U.S.C. § 1158, or be eligible to obtain the required authorizations from the U.S. Department of State. Learn more about the ITAR here.
SpaceX is an Equal Opportunity Employer; employment with SpaceX is governed on the basis of merit, competence and qualifications and will not be influenced in any manner by race, color, religion, gender, national origin/ethnicity, veteran status, disability status, age, sexual orientation, gender identity, marital status, mental or physical disability or any other legally protected status.
Applicants wishing to view a copy of SpaceX's Affirmative Action Plan for veterans and individuals with disabilities, or applicants requiring reasonable accommodation to the application/interview process should notify the Human Resources Department at (310) 363-6000.