Propulsion Technician, Raptor TPA (Turbo Pump Assembly)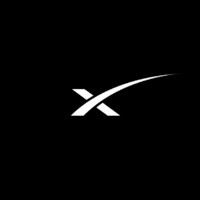 SpaceX
hawthorne, ca, usa
Posted on Friday, October 27, 2023
SpaceX was founded under the belief that a future where humanity is out exploring the stars is fundamentally more exciting than one where we are not. Today SpaceX is actively developing the technologies to make this possible, with the ultimate goal of enabling human life on Mars.
PROPULSION TECHNICIAN, RAPTOR TPA (TURBO PUMP ASSEMBLY)
Success in this role requires people who are motivated, adaptable, inquisitive, have a high level of attention to detail, and are eager to learn new things. The TPA Propulsion technician will be responsible for learning the details of our processes as they evolve, then using that understanding to effectively and safely operate equipment and propose improvements that help SpaceX make world-changing launch vehicles and spacecraft.
RESPONSIBILITIES:
Perform work according to procedures, specifications and test instructions
Read and interpret technical drawings, and follow detailed work instructions
Perform blending, filing, and shearing of sheet metal and casted piece parts
Perform all manufacturing processes required to build engine subassemblies, including tack welding, fastener installation, precision cleaning, pressure testing, and general mechanical assembly
Perform cryogenic and thermal part fitment and installs
Perform dynamic balance operations
Keep stations and work environment clean, completing 5s tasks at end of shift
Provide documented build feedback to leadership and engineering for process improvements
Identify build blockers and effectively communicate them to leadership
BASIC QUALIFICATIONS:
High school diploma or equivalency certificate
3+ years of experience in turbomachinery or similar mechanical assemblies
PREFERRED QUALIFICATIONS:
Experience working on aircraft or rocket engines
Experience working in an automotive environment or mechanics shop
A&P license strongly desired
Able to operate pallet jacks, forklifts, cranes and heavy equipment
Strong mathematical, basic computer, problem solving and decision-making skills, and strong written and verbal communication skills
Able to work independently or as part of a team to meet aggressive schedules
Able to rapidly change roles/responsibilities while working in a high-paced, challenging work environment.
Proficient with computers and able to use MS Office
ADDITIONAL REQUIREMENTS:
Use precision calibrated tools – torque wrenches, micrometers, depth gauges and calipers
Must be able to work 10 hour shifts 5 days a week with additional weekend support/overtime
Must be able to support other production areas when required
Must be able to lift 30lbs unassisted and stand for extended periods of time
COMPENSATION AND BENEFITS:
Pay range:
Level 1: $20.00 - $27.00/hour
Level 2: $25.00 - $32.50/hour
Level 3: $30.00 - $38.00/hour
Your actual level and base salary will be determined on a case-by-case basis and may vary based on the following considerations: job-related knowledge and skills, education, and experience.
Base salary is just one part of your total rewards package at SpaceX. You may also be eligible for long-term incentives, in the form of company stock, stock options, or long-term cash awards, as well as potential discretionary bonuses and the ability to purchase additional stock at a discount through an Employee Stock Purchase Plan. You will also receive access to comprehensive medical, vision, and dental coverage, access to a 401(k) retirement plan, short & long-term disability insurance, life insurance, paid parental leave, and various other discounts and perks. You may also accrue 3 weeks of paid vacation & will be eligible for 10 or more paid holidays per year.
ITAR REQUIREMENTS:
To conform to U.S. Government export regulations, applicant must be a (i) U.S. citizen or national, (ii) U.S. lawful, permanent resident (aka green card holder), (iii) Refugee under 8 U.S.C. § 1157, or (iv) Asylee under 8 U.S.C. § 1158, or be eligible to obtain the required authorizations from the U.S. Department of State. Learn more about the ITAR here.
SpaceX is an Equal Opportunity Employer; employment with SpaceX is governed on the basis of merit, competence and qualifications and will not be influenced in any manner by race, color, religion, gender, national origin/ethnicity, veteran status, disability status, age, sexual orientation, gender identity, marital status, mental or physical disability or any other legally protected status.
Applicants wishing to view a copy of SpaceX's Affirmative Action Plan for veterans and individuals with disabilities, or applicants requiring reasonable accommodation to the application/interview process should notify the Human Resources Department at (310) 363-6000.