Telecommunications Technician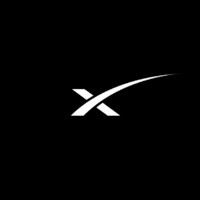 SpaceX
Marketing & Communications, Software Engineering
Vandenberg Village, CA, USA
Posted on Thursday, November 2, 2023
SpaceX was founded under the belief that a future where humanity is out exploring the stars is fundamentally more exciting than one where we are not. Today SpaceX is actively developing the technologies to make this possible, with the ultimate goal of enabling human life on Mars.
TELECOMMUNICATIONS TECHNICIAN
SpaceX technicians work in a complex environment supporting a variety of critical launch and landing activities. The launch communications team installs and supports the infrastructure used for all types of telecommunications in support of our launch vehicles and spacecraft, including the layer 1 fiber and copper data network cabling infrastructure, operational voice (both wired and wireless systems), mission video, ground-side vehicle and payload interface RF systems, ground stations, telemetry and optical tracking systems, marine communications, readiness testing, and other systems involved in real-time communications and operations for Falcon, Dragon, Starship and other missions.
RESPONSIBILITIES:
Install, terminate, test, troubleshoot, and document test results for fiber, network, audio, video, and RF cabling
Install, test, and troubleshoot audio, video, and RF equipment
Install cable pathway systems (cable trays, cable racks, J-hooks or D-rings)
Install, terminate, test, label, and document horizontal, backbone and other cables
Build out telecommunication and equipment rooms
Install connectors, connector pins, terminals, and lugs
Perform continuity checks, locate and correct wiring errors using measuring instruments
Investigate, diagnose, correct, and document instrumentation or system malfunctions
Perform complex technical assignments involving communications systems, instrumentation and data acquisition/processing systems
Collaborate with team members to troubleshoot failures and issues derived from test data
Read and interpret planning documents, schematics, wiring diagrams, specifications, drawings, manuals, blueprints, and engineering sketches
BASIC QUALIFICATIONS:
High school diploma or equivalency certificate
2+ years of experience installing, testing, troubleshooting, and repairing: fiber optics, copper cabling (RF, Ethernet), network and telephony installation, and audio/video systems
PREFERRED SKILLS AND EXPERIENCE:
Proven ability to install, terminate and test low voltage cables and fiber optical cables to include twisted pair, coaxial, stranded and solid conductor low voltage cables, single mode and multi-mode fiber optical cables
Strong knowledge of industry standards (BICSI, NEC, TIA/EIA); different types of fiber (MM, SM) for interior and exterior usage; Cat5E, Cat6 and Cat6A data cabling; and cable pathways such as conduit, fire penetrations and cable trays
Knowledge of the telecom network best practices and concepts including network security, network architecture design, technical standards and deliverables, troubleshooting tools (e.g., line analyzers, breakout boxes, and network traces), software and hardware installation and configuration, network hardware, and protocols (e.g., TCP/IP, DLC, and ASYNC)
Working knowledge of audio, video, and wireless systems and corresponding physical means of delivery (i.e. analog, digital, AoIP, VoIP)
Operational knowledge of oscilloscopes and multi-meters, soldering wires and connectors, various crimping tools, wire stripping techniques, Ohm's law, continuity testing, pinning out a military type connector, routing and tie wrapping cables, drilling and tapping holes, and building junction boxes
Experience with DC power supplies, DC-DC converters, heat shrink tubing, cable harnessing, lacing, and proper strain relief concepts
Experience with IP and HD-SDI video cameras and infrastructure
Comprehension of modern networking architecture and what is necessary for physical layer inter-connectivity
Experience operating articulating boom lifts, fork lifts, scissor lifts, and other work site machinery
ADDITIONAL REQUIREMENTS:
Ability to pass Air Force background checks for Cape Canaveral and Vandenberg
Ability to distinguish between different colors and possess manual dexterity to complete fine motor tasks
Ability to work at elevated heights and/or tight spaces
Physical effort including standing, lifting and carrying moderately heavy materials or equipment up to 25 lbs
Regularly exposed to work in extreme outdoor environments – heat, cold, rain
Work occasionally performed in an environment requiring exposure to fumes, odors, and noise
Available to work extended hours, nights and weekends when required by mission milestones
Ability to travel (~10-25%) as required to other SpaceX locations
Typical 50 hour work weeks with overtime as required; schedule varies depending on site operational needs; flexibility is required
COMPENSATION AND BENEFITS:

Pay Range:
Telecommunications Technician/Level 1: $25.25 - $34.00/hour
Telecommunications Technician/Level 2: $30.75 - $40.75/hour
Telecommunications Technician/Level 3: $36.25 - $47.25/hour

Your actual level and base salary will be determined on a case-by-case basis and may vary based on the following considerations: job-related knowledge and skills, education, and experience.
Base salary is just one part of your total rewards package at SpaceX. You may also be eligible for long-term incentives, in the form of company stock, stock options, or long-term cash awards, as well as potential discretionary bonuses and the ability to purchase additional stock at a discount through an Employee Stock Purchase Plan. You will also receive access to comprehensive medical, vision, and dental coverage, access to a 401(k) retirement plan, short & long-term disability insurance, life insurance, paid parental leave, and various other discounts and perks. You may also accrue 3 weeks of paid vacation & will be eligible for 10 or more paid holidays per year.
ITAR REQUIREMENTS:
To conform to U.S. Government export regulations, applicant must be a (i) U.S. citizen or national, (ii) U.S. lawful, permanent resident (aka green card holder), (iii) Refugee under 8 U.S.C. § 1157, or (iv) Asylee under 8 U.S.C. § 1158, or be eligible to obtain the required authorizations from the U.S. Department of State. Learn more about the ITAR here.
SpaceX is an Equal Opportunity Employer; employment with SpaceX is governed on the basis of merit, competence and qualifications and will not be influenced in any manner by race, color, religion, gender, national origin/ethnicity, veteran status, disability status, age, sexual orientation, gender identity, marital status, mental or physical disability or any other legally protected status.
Applicants wishing to view a copy of SpaceX's Affirmative Action Plan for veterans and individuals with disabilities, or applicants requiring reasonable accommodation to the application/interview process should notify the Human Resources Department at (310) 363-6000.