Integration Technician (Payloads) - Weekend Shifts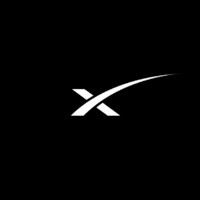 SpaceX
Cape Canaveral, FL, USA
Posted on Tuesday, November 7, 2023
SpaceX was founded under the belief that a future where humanity is out exploring the stars is fundamentally more exciting than one where we are not. Today SpaceX is actively developing the technologies to make this possible, with the ultimate goal of enabling human life on Mars.
INTEGRATION TECHNICIAN (PAYLOADS) - WEEKEND SHIFTS
RESPONSIBILITIES:
Provide daily support to the payload integration technician team working on Starlink integration and customer payload integration
Hands-on operations with both large as well as small, fragile assemblies
Navigate through hardware receiving, checkouts, processing of SpaceX fairing flight hardware and ground support equipment, integration of Starlink satellites, and integration of commercial/Government spacecraft
Work with a team engineers and technicians to ensure systems and mechanical equipment is built safely and reliably to support the successful launch of high value satellites and critical government assets to orbit or beyond
BASIC QUALIFICATIONS:
High school diploma or equivalency certificate
2+ years of hands on experience in assembly, test, maintenance, repair and/or installation, OR a certificate from an accredited trade skills program
PREFERRED SKILLS AND EXPERIENCE:
Associate degree in aerospace technology or equivalent area of study
Proficiency in or hands-on experience with one or more of the following: launch vehicle or spacecraft integration; operations in 100,000 class or better clean rooms; test operations with gases/fluids; data acquisition setup and field measurements
Strong written and oral communication skills, a meticulous attention to detail, an emphasis on safety, cleanliness, adherence to corporate policies and standards, a great attitude, and the ability to work with a team
Ability to work in a fast-paced, autonomously driven, and demanding start-up atmosphere
A demonstrated ability in reading/understanding technical drawings, manuals and reports
Experience with Microsoft Office (Excel, Word, Power Point, Outlook)
Experience working in a clean room environment
Ability to obtain and maintain an active TS/SCI clearance
Ability to work well in a team environment. Able to work well with a wide range of people across multiple organizations, including mission management, customers, and vendors
5+ years of experience as a technician in a mechanical capacity
Experience working at a rocket launch facility and supporting launch campaigns
Skill in operating and manipulating machinery and various hand and power tools requiring manual dexterity
Prior government clearance (secret, TS or TS/SCI)
ADDITIONAL REQUIREMENTS:
Ability to pass Air Force background check for Cape Canaveral
Ability to work one of the following shifts:

Weekend Day Shift: Friday - Monday 6:00am - 6:00pm
Weekend Night Shift: Friday - Monday 6:00pm - 6:00am

Must be willing to travel (approximately 15%) to other launch sites or customer facilities as necessary
Must be willing to work 50+ hours a week (overtime) when necessary to support launch and critical project timelines, flexibility required
Ability to work at elevated heights or on ladders up to 100 ft
Physical effort including standing, lifting, pushing, and carrying moderately heavy materials or equipment (15 to 40 lbs)
Typically exposed to work in clean room with hair, face, and shoe covers
Work occasionally performed in an environment requiring exposure to fumes, odors, and noise
COMPENSATION AND BENEFITS:
Pay range:
Integration Technician/Level 1: $20.00 - $27.00/hour
Integration Technician/Level 2: $25.00 - $32.50/hour
Integration Technician/Level 3: $30.00 - $38.00/hour
Your actual level and base salary will be determined on a case-by-case basis and may vary based on the following considerations: job-related knowledge and skills, education, and experience.

Base salary is just one part of your total rewards package at SpaceX. You may also be eligible for long-term incentives, in the form of company stock, stock options, or long-term cash awards, as well as potential discretionary bonuses and the ability to purchase additional stock at a discount through an Employee Stock Purchase Plan. You will also receive access to comprehensive medical, vision, and dental coverage, access to a 401(k) retirement plan, short and long-term disability insurance, life insurance, paid parental leave, and various other discounts and perks. You may also accrue 3 weeks of paid vacation and will be eligible for 10 or more paid holidays per year.
ITAR REQUIREMENTS:
To conform to U.S. Government export regulations, applicant must be a (i) U.S. citizen or national, (ii) U.S. lawful, permanent resident (aka green card holder), (iii) Refugee under 8 U.S.C. § 1157, or (iv) Asylee under 8 U.S.C. § 1158, or be eligible to obtain the required authorizations from the U.S. Department of State. Learn more about the ITAR here.
SpaceX is an Equal Opportunity Employer; employment with SpaceX is governed on the basis of merit, competence and qualifications and will not be influenced in any manner by race, color, religion, gender, national origin/ethnicity, veteran status, disability status, age, sexual orientation, gender identity, marital status, mental or physical disability or any other legally protected status.
Applicants wishing to view a copy of SpaceX's Affirmative Action Plan for veterans and individuals with disabilities, or applicants requiring reasonable accommodation to the application/interview process should notify the Human Resources Department at (310) 363-6000.