Engineering Specialist (Starlink Manufacturing)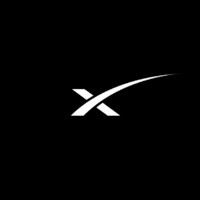 SpaceX
hawthorne, ca, usa
Posted on Thursday, November 9, 2023
SpaceX was founded under the belief that a future where humanity is out exploring the stars is fundamentally more exciting than one where we are not. Today SpaceX is actively developing the technologies to make this possible, with the ultimate goal of enabling human life on Mars.
ENGINEERING SPECIALIST (STARLINK MANUFACTURING)
One of the most ambitious missions that SpaceX has undertaken to date, the Starlink satellite constellation, is our solution to providing reliable internet to the entire world. We are looking for talented manufacturing specialists to help establish new manufacturing and test processes and support full-scale production for the user terminal (a high-volume manufactured product that consumers will have in their homes).
The success of Starlink depends on the quality, reliability, cost, manufacturability, throughput, and security of the products that you deliver. If you seek a fast-paced, dynamic environment; if you thrive on solving difficult problems where resolutions have high impact; and if you love the challenge of building something from scratch, then this role will be an ideal next career step.
RESPONSIBILITIES:
Execute new product introduction builds across all work centers
Program, load, and operate automated equipment
Triage non-conforming products and drive resolution and preventative actions
Resolve production issues while ensuring design integrity, product quality, and delivery timelines
Perform process development and validation on new models in extremely aggressive timelines
Ensure the successful transition of products from development to volume production
Identify continuous improvement opportunities for yield, performance, and cost
Define maintenance schedules and support activities
BASIC QUALIFICATIONS:
High school diploma or equivalency certificate and 2+ years of professional experience in a hands-on manufacturing environment; OR bachelor's degree in an engineering, math or science discipline
PREFERRED SKILLS AND EXPERIENCE:
Associate or bachelor's degree in an engineering, math, or science discipline
Experience producing J-STD-001 Class 2, IPC-A-610 Class 2 or equivalent hardware
Experience programming, loading, and operating the following automated equipment: paste printer, solder paste inspection (SPI), pick and place, reflow oven, automated optical inspection (AOI), X-ray inspection, adhesive/coating dispenser, BGA rework
Experience with electrical tests, in circuit and/or bed of nails testing
Ability to deliver high-quality hardware in a fast-paced NPI environment
Ability to adapt and process change quickly
Excellent computer skills (email, Microsoft Windows, ERP/MRP/MES systems, iOS, executing custom-developed software)
Excellent communication (written and verbal) and teamwork skills
Ability to provide process and design improvement suggestions to engineering
ADDITIONAL REQUIREMENTS:
Able to work all shifts and available for overtime and weekends as needed
Standing for long periods of time, climbing up and down ladders, bending, grasping, sitting, pulling, pushing, stooping, and stretching may be required to perform the functions of this position
Able to lift up to 25lbs. unassisted
COMPENSATION AND BENEFITS:
Pay range:
Manufacturing Specialist/Level 1: $30.00 - $38.00/hour
Manufacturing Specialist/Level 2: $34.00 - $43.00/hour
Manufacturing Specialist/Level 3: $38.00 - $48.00/hour

Your actual level and base salary will be determined on a case-by-case basis and may vary based on the following considerations: job-related knowledge and skills, education, and experience.
Base salary is just one part of your total rewards package at SpaceX. You may also be eligible for long-term incentives, in the form of company stock, stock options, or long-term cash awards, as well as potential discretionary bonuses and the ability to purchase additional stock at a discount through an Employee Stock Purchase Plan. You will also receive access to comprehensive medical, vision, and dental coverage, access to a 401(k) retirement plan, short & long-term disability insurance, life insurance, paid parental leave, and various other discounts and perks. You may also accrue 3 weeks of paid vacation & will be eligible for 10 or more paid holidays per year.
ITAR REQUIREMENTS:
To conform to U.S. Government export regulations, applicant must be a (i) U.S. citizen or national, (ii) U.S. lawful, permanent resident (aka green card holder), (iii) Refugee under 8 U.S.C. § 1157, or (iv) Asylee under 8 U.S.C. § 1158, or be eligible to obtain the required authorizations from the U.S. Department of State. Learn more about the ITAR here.
SpaceX is an Equal Opportunity Employer; employment with SpaceX is governed on the basis of merit, competence and qualifications and will not be influenced in any manner by race, color, religion, gender, national origin/ethnicity, veteran status, disability status, age, sexual orientation, gender identity, marital status, mental or physical disability or any other legally protected status.
Applicants wishing to view a copy of SpaceX's Affirmative Action Plan for veterans and individuals with disabilities, or applicants requiring reasonable accommodation to the application/interview process should notify the Human Resources Department at (310) 363-6000.