PCB Technician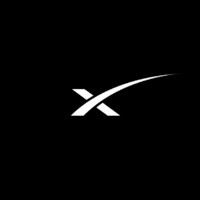 SpaceX
Bastrop, TX, USA
Posted on Thursday, November 9, 2023
SpaceX was founded under the belief that a future where humanity is out exploring the stars is fundamentally more exciting than one where we are not. Today SpaceX is actively developing the technologies to make this possible, with the ultimate goal of enabling human life on Mars.
PCB TECHNICIAN (STARLINK)
SpaceX is developing a low latency, broadband internet system to meet the needs of consumers across the globe. Enabled by a constellation of low Earth orbit satellites, Starlink will provide fast, reliable internet to populations with little or no connectivity, including those in rural communities and places where existing services are too expensive or unreliable. We are looking for talented, creative, and driven technicians to drive manufacturing output and yield. You will have ownership of one or more process areas and will have the opportunity to directly impact Starlink's products. You will have frequent interaction with engineering teams and leadership and will participate in developing and validating new equipment, processes, and technologies. The success of Starlink depends on the quality, reliability, cost, manufacturability, throughput, security, and user experience of the products that you will manufacture.
As a PCB manufacturing technician, you will be working in the many processes within printed circuit board manufacturing in the Starlink factory. This is a versatile and highly skilled, hands on manufacturing job that may include operating production equipment, performing quality inspections, performing chemical analysis and additions, and chemical material handling while meeting goals for output and quality. The ideal candidate is comfortable working in an electro-chemical manufacturing environment and is motivated by Starlink's mission to provide high speed, low latency connectivity across the globe.
RESPONSIBILITIES:
Execute startup and shutdown procedures for production equipment
Monitor process conditions, equipment, and control systems for state of the art PCB manufacturing equipment which may include metal plating lines, copper etching lines, soldermask printers, water treatment systems, plasma etching systems, laser or mechanical drilling machines, and lamination ovens.
Perform necessary interventions to maintain process parameters. This may include chemical analysis, additions, recipe changes, and machine adjustments
Perform first level troubleshooting, provide feedback, and work with maintenance and engineering teams to drive root cause of equipment downtime
Track schedule for and perform preventive maintenance and calibration of equipment and instruments
Perform dispositions and rework for nonconforming PCBs
Provide feedback on failure modes and support engineering to drive root cause of yield limiters
Perform training of production personnel
Ensure lab equipment is maintained and calibrated
Maintain inventory of consumables
Safely handle chemicals (including transporting and loading) and chemical handling equipment
Clean chemical processing equipment, machine parts, and tools.
Collect, segregate, and transport waste from generation points to the hazardous waste storage area
Recommend improvements to manufacturing processes and work with engineers to develop, implement, and refine processes with a specific focus on reducing cost and downtime and increasing yield
Read, interpret, and follow technical documents such as manufacturing work instructions
Ensure 5S standards are upheld by maintaining a clean and organized work area
Perform other related duties, as assigned, for the purpose of ensuring an efficient and effective work environment
BASIC QUALIFICATIONS:
High school diploma or equivalency certificate
2+ years of experience working in a hands-on technical position or an associate's degree in a STEM field
PREFERRED SKILLS AND EXPERIENCE:
2+ years of experience with printed circuit boards (PCBs), engineering laminates, electrochemical processes, and/or microelectronics fabrication (including school projects, clubs, or internships)
Proficiently use a computer and MS Outlook, Word, Excel, and PowerPoint
Experience working in a manufacturing environment or wet lab
Experience handling flammable, toxic, corrosive, or hazardous chemicals
Experience using production and inventory management software such as MES/ERP
Strong interpersonal, verbal, and written communication skills to work closely with other technicians and cross-functional teams
Ability to identify and maintain priorities for tasks and projects while staying organized
Ability to rapidly change roles/responsibilities while working independently in a high-paced, challenging work environment with minimal oversight
Current or past certification for IPC-A-600, IPC-6012 or equivalent
ADDITIONAL REQUIREMENTS:
Must be open to work all shifts, overtime and/or weekends as needed
Nominal hours - 1st shift: 5 AM - 3:30 PM, 2nd shift: 3:30 PM - 2 AM
Must be able to lift up to of 25 lbs. unassisted
Must be able to walk and stand for long periods of time
Must be comfortable working in a production environment with extensive use of hazardous chemicals such as acids, alkalis, and solvents
Must be able to wear appropriate PPE for lab and electro-chemical manufacturing environment
Must be comfortable with climbing up and down ladders, grasping, standing, lifting, bending, pulling, pushing, stooping, stretching, carrying, crawling, and maneuvering in tight spaces
Able to travel for business trips up to 10% on an ongoing basis
COMPENSATION AND BENEFITS:
Pay range:
PCB Technician/Level I: $20.00 - $24.50/hour
PCB Technician/Level 2: $23.00 - $29.00/hour
PCB Technician/Level 3: $27.00 - $35.00/hour

Your actual level and base salary will be determined on a case-by-case basis and may vary based on the following considerations: job-related knowledge and skills, education, and experience.
Base salary is just one part of your total rewards package at SpaceX. You may also be eligible for long-term incentives, in the form of company stock, stock options, or long-term cash awards, as well as potential discretionary bonuses and the ability to purchase additional stock at a discount through an Employee Stock Purchase Plan. You will also receive access to comprehensive medical, vision, and dental coverage, access to a 401(k) retirement plan, short & long-term disability insurance, life insurance, paid parental leave, and various other discounts and perks. You may also accrue 3 weeks of paid vacation & will be eligible for 10 or more paid holidays per year. Exempt employees are eligible for 5 days of sick leave per year.
ITAR REQUIREMENTS:
To conform to U.S. Government export regulations, applicant must be a (i) U.S. citizen or national, (ii) U.S. lawful, permanent resident (aka green card holder), (iii) Refugee under 8 U.S.C. § 1157, or (iv) Asylee under 8 U.S.C. § 1158, or be eligible to obtain the required authorizations from the U.S. Department of State. Learn more about the ITAR here.
SpaceX is an Equal Opportunity Employer; employment with SpaceX is governed on the basis of merit, competence and qualifications and will not be influenced in any manner by race, color, religion, gender, national origin/ethnicity, veteran status, disability status, age, sexual orientation, gender identity, marital status, mental or physical disability or any other legally protected status.
Applicants wishing to view a copy of SpaceX's Affirmative Action Plan for veterans and individuals with disabilities, or applicants requiring reasonable accommodation to the application/interview process should notify the Human Resources Department at (310) 363-6000.