Thermal Protection Technician (Dragon)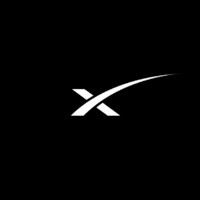 SpaceX
hawthorne, ca, usa
Posted on Wednesday, November 15, 2023
SpaceX was founded under the belief that a future where humanity is out exploring the stars is fundamentally more exciting than one where we are not. Today SpaceX is actively developing the technologies to make this possible, with the ultimate goal of enabling human life on Mars.
THERMAL PROTECTION TECHNICIAN (DRAGON)
RESPONSIBILITIES:
Trim and finish composite and composite metallic assemblies.
Assembly of structures including fit-up, bonding and fastener installations.
Metallic and composite surface prep using pneumatic tools such orbital sanders, angle grinder & Dynastraight.
Laminate assemblies by determining proper placement of composite materials into molds.
Prepare parts for vacuum bagging, including placement of bleeders, thermocouples, probes and vacuum connections etc.
RTV molding injection, co-bonding, secondary bonding.
Make basic layouts on parts or assemblies in order to establish reference points and to check dimensions using calipers, micrometers, precision scales and torque wrenches.
Oven cure set up - load ovens, set up thermocouples data logger and set cure profiles.
BASIC QUALIFICATIONS:
High school diploma or equivalency certificate.
1+ years of experience in hardware assembly, test, maintenance, material handling, and/or installation OR certificate from an accredited trade skills program in A&P, manufacturing, and/or electronics.
PREFERRED SKILLS AND EXPERIENCE:
Experience with reaming and honing and/or countersinking of uniform close tolerance holes in proper sequence while using the correct tool for the job (e.g., rivet gun and bucking bar, drill motor, power screwdriver, C-squeeze, ratchet wrench, nut runner).
Experience with thermal protection systems (TPS) or phenolic impregnated carbon ablators (PICA).
Experience reading and interpreting engineering drawings, an understanding for drawing symbols, flag notes and general notes.
Ability to follow written and verbal instructions, read Travelers and SOPs (standard operating procedures).
Attention to detail and accuracy while working within a fast-paced production environment.
ADDITIONAL REQUIREMENTS:
Standing for long periods of time, climbing up and down ladders, bending, grasping, sitting, pulling, pushing, stooping, and stretching are generally required to perform the functions of this position.
Must be able to lift and carry up to 25lbs. unassisted.
Must be able to climb ladders and work in tight spaces.
Willing to work all required shift hours, overtime and/or weekends as needed. 1st shift is from approximately 5 AM - 3:30 PM, and 2nd shift is from approximately 3:30 PM - 2:00 AM.
COMPENSATION AND BENEFITS:
Pay range:
Thermal Protection Technician /Level 1: $20.00 - $24.50/hour
Thermal Protection Technician /Level 2: $23.00 - $29.00/hour
Thermal Protection Technician /Level 3: $27.00 - $35.00/hour
Your actual level and base salary will be determined on a case-by-case basis and may vary based on the following considerations: job-related knowledge and skills, education, and experience.
Base salary is just one part of your total rewards package at SpaceX. You may also be eligible for long-term incentives, in the form of company stock, stock options, or long-term cash awards, as well as potential discretionary bonuses and the ability to purchase additional stock at a discount through an Employee Stock Purchase Plan. You will also receive access to comprehensive medical, vision, and dental coverage, access to a 401(k) retirement plan, short & long-term disability insurance, life insurance, paid parental leave, and various other discounts and perks. You may also accrue 3 weeks of paid vacation & will be eligible for 10 or more paid holidays per year.
ITAR REQUIREMENTS:
To conform to U.S. Government export regulations, applicant must be a (i) U.S. citizen or national, (ii) U.S. lawful, permanent resident (aka green card holder), (iii) Refugee under 8 U.S.C. § 1157, or (iv) Asylee under 8 U.S.C. § 1158, or be eligible to obtain the required authorizations from the U.S. Department of State. Learn more about the ITAR here.
SpaceX is an Equal Opportunity Employer; employment with SpaceX is governed on the basis of merit, competence and qualifications and will not be influenced in any manner by race, color, religion, gender, national origin/ethnicity, veteran status, disability status, age, sexual orientation, gender identity, marital status, mental or physical disability or any other legally protected status.
Applicants wishing to view a copy of SpaceX's Affirmative Action Plan for veterans and individuals with disabilities, or applicants requiring reasonable accommodation to the application/interview process should notify the Human Resources Department at (310) 363-6000.