NDE Level II Inspector, Ultrasonic Inspection (UT) - Weekend Shift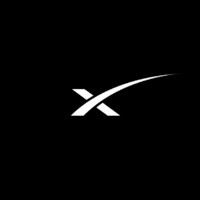 SpaceX
hawthorne, ca, usa
Posted on Thursday, November 16, 2023
SpaceX was founded under the belief that a future where humanity is out exploring the stars is fundamentally more exciting than one where we are not. Today SpaceX is actively developing the technologies to make this possible, with the ultimate goal of enabling human life on Mars.
NDE LEVEL II INSPECTOR, ULTRASONIC INSPECTION (UT) – WEEKEND SHIFT
The NDE operations organization at SpaceX is an inclusive, inter-disciplinary team that is committed to providing high-quality inspections of flight components and production assemblies. The breadth of exposure as an NDE Inspector is immense, as the organization is responsible for a large diversity of inspection types across Falcon, Dragon, Starship, and Raptor programs. You will have the ability to engage with the process and provide continuous improvements on the mission to make humanity interplanetary.
RESPONSIBILITIES:
Perform volumetric NDE inspections using ultrasonics, longitudinal wave and shear wave hand scan techniques
Interpret, evaluate, communicate and report findings to production and engineering teams
Interpret and review engineering drawings as required
Support the development of NDE inspection techniques for complex geometries
Support research and development of future ultrasonic technology for operational improvements
Assist in training and developing others within the team
BASIC QUALIFICATIONS:
High school diploma or equivalency certificate
NDE level II certification in line with NAS-410 or ASNT-TC-1A or DOD guidance in ultrasonic testing (UT) or phased array ultrasonic testing (PAUT) method(s)
PREFERRED SKILLS AND EXPERIENCE:
2+ years of experience as a level II NDE/NDT inspector
Operational experience utilizing ultrasonic systems for the inspection of weldments
Operational experience using advanced phased array ultrasonics: Triple transducer crawler arrangement
Knowledge of UTEX InspectionWare software or equivalent
Hands-on experience using portable digital equipment: Olympus EPOCH 600, USM Go/USM Go+ scopes
Knowledge of Olympus Tomoview software
Knowledge of NASA 5009 standards
Knowledge of AMS, AWS/ASME, ASTM standards
Experience with problem solving tools and techniques including: practical problem solving (PPS), and eight disciplines (8D)
Basic understanding of lean principles: 5S, kaizen, continuous improvement initiatives
Basic computer skills and familiarity with Microsoft applications including Word, PowerPoint, and Excel
ADDITIONAL REQUIREMENTS:
Ability to lift 25lbs unassisted, bend, stretch, stand for extended periods of time, climb stairs, reach, twist, sit, and walk
Willing to work overtime to meet critical deadlines
Ability to work the weekend shift: 4:00am-4:00pm or 4:00pm-4:00am (Thursday-Sunday or Friday-Monday or Saturday-Tuesday)
COMPENSATION AND BENEFITS:
Pay range:
NDE Level II Inspector/Grade 1: $23.00 - $31.00/hour
NDE Level II Inspector/Grade 2: $28.00 - $38.00/hour
NDE Level II Inspector/Grade 3: $33.00 - $44.75/hour
NDE Level II Inspector/Grade 4: $38.00 - $51.50/hour
NDE Level II Inspector/Grade 5: $43.00 - $58.25/hour

Your actual level and base salary will be determined on a case-by-case basis and may vary based on the following considerations: job-related knowledge and skills, education, and experience.
Base salary is just one part of your total rewards package at SpaceX. You may also be eligible for long-term incentives, in the form of company stock, stock options, or long-term cash awards, as well as potential discretionary bonuses and the ability to purchase additional stock at a discount through an Employee Stock Purchase Plan. You will also receive access to comprehensive medical, vision, and dental coverage, access to a 401(k) retirement plan, short and long-term disability insurance, life insurance, paid parental leave, and various other discounts and perks. You may also accrue 3 weeks of paid vacation and will be eligible for 10 or more paid holidays per year.
ITAR REQUIREMENTS:
To conform to U.S. Government export regulations, applicant must be a (i) U.S. citizen or national, (ii) U.S. lawful, permanent resident (aka green card holder), (iii) Refugee under 8 U.S.C. § 1157, or (iv) Asylee under 8 U.S.C. § 1158, or be eligible to obtain the required authorizations from the U.S. Department of State. Learn more about the ITAR here.
SpaceX is an Equal Opportunity Employer; employment with SpaceX is governed on the basis of merit, competence and qualifications and will not be influenced in any manner by race, color, religion, gender, national origin/ethnicity, veteran status, disability status, age, sexual orientation, gender identity, marital status, mental or physical disability or any other legally protected status.
Applicants wishing to view a copy of SpaceX's Affirmative Action Plan for veterans and individuals with disabilities, or applicants requiring reasonable accommodation to the application/interview process should notify the Human Resources Department at (310) 363-6000.