Automation & Controls SCADA Specialist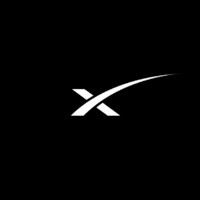 SpaceX
Texas, USA
Posted on Tuesday, November 21, 2023
SpaceX was founded under the belief that a future where humanity is out exploring the stars is fundamentally more exciting than one where we are not. Today SpaceX is actively developing the technologies to make this possible, with the ultimate goal of enabling human life on Mars.
AUTOMATION & CONTROLS SCADA SPECIALIST
SpaceX is committed to developing revolutionary space technology, with the ultimate goal of enabling people to live on other planets. The Production Automation & Controls SCADA Specialist will support the development and construction of supervisory control and data acquisition systems for production systems for Starship and Super Heavy Booster, part of a fully reusable transportation system designed to launch both crew and cargo to Earth orbit, the Moon, Mars, and beyond.
The Production Automation and Controls SCADA Specialist role is a system focused, multi-faceted position. The specialist will be responsible for building out a data acquisition platform for production tools—including software configuration and development, and hardware build and commissioning to pull data from various production processes. The specialist will develop graphics and software to run on the SCADA servers, as well as deployed software to run on edge devices. The specialist will own the development of the SCADA system including cell status data, collection and display of quality data, parameter management, and other core features.
RESPONSIBILITIES:
Administer server applications that make up the SCADA system
Develop graphics to elegantly and effectively convey data to end users
Develop software to support custom features
Set up and interface with different databases for data logging and parameter control
Design and deploy data acquisition control systems to pull data into the SCADA system (This includes design of controls boxes, install and commission them)
Work with end devices to implement parameter control
Interface with different teams to set up servers, set up network infrastructure, configure networks, and interface with other equipment
Provide technical support and guidance for other contributors to the SCADA system
Architect new features and new systems
Actively perform continuous improvements for team processes, quality, lower maintenance needs, project kitting, streamlined communication between teams, and feedback loops
Perform daily task prioritization including risk mitigation on current and upcoming projects
Draft and redline drawings in Electrical and Fluids Schematics to support edge hardware for the SCADA system
Work with end users of equipment to define new use cases for the SCADA system and support new feature requests
Program PLC's and HMI's as required to support integration in the SCADA system
Perform other related duties, as assigned, for the purpose of ensuring an efficient and effective work environment
BASIC QUALIFICATIONS:
High school diploma or equivalency certificate
2+ years of experience in a role developing SCADA systems
PREFERRED SKILLS AND EXPERIENCE:
Occupational trade school qualification in an instrumentation or electrical-based field
Excellent communication skills—both written and verbal
Passion for advancing the commercial space industry and human spaceflight
Strong work ethic and drive to succeed as part of a high functioning team
Ability to rapidly change roles/responsibilities while working in a high-paced, challenging work environment
Ability to thrive in ambiguity, independently drive project progress, and manage multiple priorities
Knowledge of high-reliability processes and related documentation practices
Experience building SCADA systems from scratch with industry platforms—e.g. Ignition, Archestra, WinCC OA, etc.
Experience in programming PLC and HMI
Demonstrated ability to design, implement and troubleshoot data acquisition and control hardware
Fundamental understanding of engineering principles behind electronic equipment, instrumentation, and commonly used industrial equipment
First-hand experience with programming and software development
Experience with industrial bus protocols such as Modbus, Profinet and EtherNet/IP
Experience with C/C++, Python, and javascript
Experience with Linux-based operating systems
ADDITIONAL REQUIREMENTS:
Ability to perform job duties that require standing, kneeling, crouching, twisting upper body, working in cramped positions in small openings
Ability to work at elevated heights (200+ feet)
Ability to perform physical tasks such as climbing up and down stairs and/or ladders regularly throughout the day
Ability to lift light weight supplies or materials (up to 25lbs unassisted)
Available to work overtime and weekends when needed based on site operational needs; flexibility required
Work performed in an environment requiring exposure to fumes, odors, flashing lights, heat, cold, rain, and noise
Occasional travel to other SpaceX or 3rd party facilities, up to 25%
COMPENSATION AND BENEFITS:
Pay range:
Level I: $75,000.00 - $95,000.00/per year
Level II: $90,000.00 - $115,000.00/per year
Your actual level and base salary will be determined on a case-by-case basis and may vary based on the following considerations: job-related knowledge and skills, education, and experience.
Base salary is just one part of your total rewards package at SpaceX. You may also be eligible for long-term incentives, in the form of company stock, stock options, or long-term cash awards, as well as potential discretionary bonuses and the ability to purchase additional stock at a discount through an Employee Stock Purchase Plan. You will also receive access to comprehensive medical, vision, and dental coverage, access to a 401(k) retirement plan, short and long-term disability insurance, life insurance, paid parental leave, and various other discounts and perks. You may also accrue 3 weeks of paid vacation and will be eligible for 10 or more paid holidays per year. Exempt employees are eligible for 5 days of sick leave per year.
ITAR REQUIREMENTS:
To conform to U.S. Government export regulations, applicant must be a (i) U.S. citizen or national, (ii) U.S. lawful, permanent resident (aka green card holder), (iii) Refugee under 8 U.S.C. § 1157, or (iv) Asylee under 8 U.S.C. § 1158, or be eligible to obtain the required authorizations from the U.S. Department of State. Learn more about the ITAR here.
SpaceX is an Equal Opportunity Employer; employment with SpaceX is governed on the basis of merit, competence and qualifications and will not be influenced in any manner by race, color, religion, gender, national origin/ethnicity, veteran status, disability status, age, sexual orientation, gender identity, marital status, mental or physical disability or any other legally protected status.
Applicants wishing to view a copy of SpaceX's Affirmative Action Plan for veterans and individuals with disabilities, or applicants requiring reasonable accommodation to the application/interview process should notify the Human Resources Department at (310) 363-6000.