Senior Customer Solutions Engineer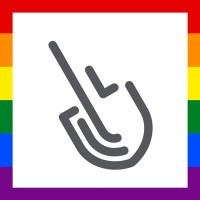 Sysdig
Other Engineering, Customer Service
Remote
Posted on Saturday, April 29, 2023
Sysdig is the secure DevOps company, and we're at the forefront of the container, Kubernetes, and cloud revolution. We are passionate, technical problem-solvers, continually innovating and delivering powerful solutions to confidently run cloud-native applications. Our consistent contributions to open source software projects reflect our commitment to the open cloud movement.
We value diversity and open dialog to spur ideas, working closely together to achieve goals. And we're a great place to work too -- we were awarded the 2021 Bay Area Best Places to Work Award from San Francisco Business Times and the Silicon Valley Business Journal. We are looking for team members who share our commitment to customers and are willing to dig deeper, understand problems and deliver innovative solutions. Does this sound like the right place for you?
At Sysdig we believe our values make us who we are and inspire and guide us every day. They drive our culture, our strategy, and our vision. Our three values are: Love our Customers, Trust the Team and Dig Deeper. We are creating the best in class customer experience in Cloud, Kubernetes, and Container security. You can see our Sysdig Vision here
Your Opportunity:
We are looking for a Customer Solutions Engineer - Enterprise Accounts to join our team to ensure that our customers are maximizing their investments and ROI in their cloud-native architectures by utilizing Sysdig technology to secure and manage their containers and microservices at scale; all while solving their most complex operational and cloud security challenges. This is an opportunity to join a rapidly expanding team and company; at the forefront of cloud security & monitoring, assisting many of the world's leading businesses in their digital transformation. We expect post covid travel to range in the 15% to 20% annually.
The Role:
Be the technical authority on the Sysdig Platform and become the customer's trusted advisor
Help with customer onboarding and training, thus driving adoption.
Understand the customer's requirements, challenges, and what business outcomes and value they are expecting from their purchase. Design and deliver the customer-specific use cases to align with those goals via a hands-on, consultative approach.
Ensure customers are realizing the value and maximizing their return on investment by rapidly driving sustained adoption. Being the leader for ongoing engagement and expansion with Sysdig's platform to achieve business and technology objectives across container security, cloud security, and full-stack observability.
Proactively identify blockers for our customers and collaborate with peers to remove them.
Act as an advocate on behalf of your customers to influence our roadmap.
Integrate Sysdig with the customer's Secure DevOps processes and pipelines.
Leverage self-paced training to support education and knowledge-growth throughout the customer journey
Work on debugging and resolving technical issues specific to the Sysdig agent within various cloud environments like Amazon Web Services, Google Cloud Platform, Microsoft Azure, Docker, and Kubernetes.
Monitor and report on the overall well-being of customers, tracking key health and usage indicators including NRR/GRR. Build joint success plans
Ongoing contribution to customer-facing Knowledge Management systems and FAQ repository
Facilitate Quarterly Business Reviews with customers
Your Background
Extensive experience within a SaaS company in a customer facing role with as a Customer Success Engineer or Technical Account Engineer with a background as DevOps Engineer, SRE, Cloud Infrastructure Architect or Solutions Architect
Self-motivated, proactive, and innovative team player who strives to inspire customer loyalty
Demonstrated track record of owning customer relationships, including implementation, renewal, and identification of expansion opportunities
Excellent interpersonal/customer relations skills with particular regard to strategic relationships
Clear and concise verbal and written communicator
Proficiency in leading both executive meetings and technical workshops
Self-starter who thrives under ambiguity in a fast-paced, deadline-oriented startup environment
Proven ability to manage multiple projects at a time while paying strict attention to detail
Ability to deliver results across multiple initiatives which include increasing revenue growth, customer satisfaction, feature adoption, and retention
Strong project management skills
Desired Technical Qualifications
Experience using Sysdig and/or Falco
Experience with the Container ecosystem [Docker, CRIO], Kubernetes, Rancher, OpenShift, EKS, ECS, Fargate or similar
AWS Core - VPC, EC2, RDS, ELB, S3, IAM
Experience with CI/CD tooling Cloudformation, Terraform, Ansible, Hashicorp, Helm, Jenkins, etc
Familiarity with Cyber Security frameworks and their applications in the Secure DevOps Lifecycle
Experience with Grafana, Prometheus and PromQL a plus
Experience with Linux platform and containers. The ability to identify and resolve issues associated with storage, networking, compute, and memory and other key metrics need for alerting and reporting across the K8s ecosystem
Kubernetes certification(s) a big plus
Why work at Sysdig?
We're a well-funded startup that already has a large enterprise customer base
We have a pragmatic, approachable culture, from the CEO down
We have an organizational focus on delivering value to customers
Our open source tools (https://sysdig.com/opensource/) are widely used and loved by technologists & developers
When you join Sysdig, you can expect:
Competitive compensation package
Top-notch Benefits
Flexible vacation policy
Monthly remote working allowance
Encouragement to specialize with technical accreditations
Additionally, we offer a variety of benefits and perks, such as:
Monthly allowance that can be used for the following types of expenses (Employee wellness, House cleaning services, Home internet, Phone expenses, Office supplies, Office furniture)
#LI-QH1
#LI-Hybrid