General Application - Bastrop, TX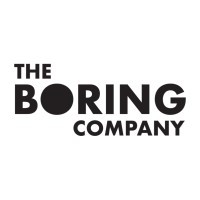 The Boring Company
Bastrop, TX, USA
Posted on Friday, July 29, 2022
The Boring Company was founded to solve the problem of soul-destroying traffic by creating an underground network of tunnels. Today, we are creating the technology to increase tunneling speed and decrease costs by a factor of 10 or more with the ultimate goal of making Hyperloop adoption viable and enabling rapid transit across densely populated regions.
Interested in joining us in our efforts to revolutionize transportation, but not seeing a job listing that fits your area of expertise and passion? You have come to the right place!
Feel free to share your resume and why you have what we (didn't know) we need. Since this is not a current job posting, we will not be checking it with the same frequency as our more immediate needs. For this reason, we will not send rejection emails from this listing. How could we reject someone as awesome as you anyways? We may also hold on to your profile for up to a year while we wait for the perfect timing to further explore the role you are proposing.
Culture
We're a team of dedicated, smart, and scrappy people. Our employees are passionate about our mission and determined to innovate at every opportunity.
Benefits
We offer employer-paid medical, dental, and vision coverage, a 401(k) plan, paid holidays, paid vacation, and a competitive amount of equity for all permanent employees.
The Boring Company is an Equal Opportunity Employer; employment with The Boring Company is governed on the basis of merit, competence and qualifications and will not be influenced in any manner by race, color, religion, gender, national origin/ethnicity, veteran status, disability status, age, sexual orientation, gender identity, marital status, mental or physical disability or any other legally protected status.