Corporate Affairs Intern (Winter/Spring 2024)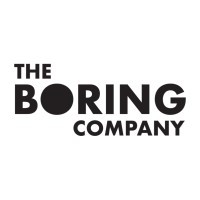 The Boring Company
Las Vegas, NV, USA
Posted on Wednesday, August 9, 2023
The Boring Company was founded to solve the problem of soul-destroying traffic by creating an underground network of tunnels. Today, we are creating the technology to increase tunneling speed and decrease costs by a factor of 10 or more with the ultimate goal of making Hyperloop adoption viable and enabling rapid transit across densely populated regions.
This paid part-time OR full-time internship is an opportunity to assist on the legal, business, and regulatory affairs of the Company, working directly with TBC's Head of Legal Affairs and other principals. This is a great role that offers flexibility around your class schedule.
As a Corporate Affairs Intern, you will problem-solve from the ground up (and down). You must be highly adaptable, excited about high-level strategic thinking, but not be afraid to get dirty (literally. You may get mud on you).
Responsibilities
Assist with development of ongoing and future projects, including our recently approved Vegas Loop
Conduct research on a wide range of business and legal issues
Support the deal-making process from start to finish, e.g., from structuring the business model to negotiating the contract
Assist with on-the-ground operations, compliance, real estate, and other matters
Basic Qualifications
Currently enrolled in or recently graduated from college or law school
Preferred Skills and Experience
Excellent grades and strong record of academic achievement
Strong writing skills
Strong interpersonal skills and ability to work effectively in a team environment, accomplishing tasks with limited resources at a rapid pace
Culture
We're a team of dedicated, smart, and scrappy people. Our employees are passionate about our mission and determined to innovate at every opportunity.
Benefits
We offer employer-paid medical, dental, and vision coverage, a 401(k) plan, paid holidays, paid vacation, and a competitive amount of equity for all permanent employees.
The Boring Company is an Equal Opportunity Employer; employment with The Boring Company is governed on the basis of merit, competence and qualifications and will not be influenced in any manner by race, color, religion, gender, national origin/ethnicity, veteran status, disability status, age, sexual orientation, gender identity, marital status, mental or physical disability or any other legally protected status.