Electrical Controls Engineer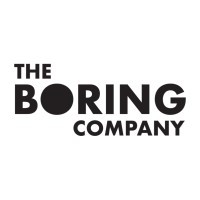 The Boring Company
Other Engineering
Bastrop, TX, USA
Posted on Tuesday, November 14, 2023
The Boring Company was founded to solve the problem of soul-destroying traffic by creating an underground network of tunnels. Today, we are creating the technology to increase tunneling speed and decrease costs by a factor of 10 or more with the ultimate goal of making Hyperloop adoption viable and enabling rapid transit across densely populated regions.
The Boring Company is seeking a highly skilled and experienced Electrical Controls Engineer to join our team. As a Electrical Controls Engineer, you will play a critical role in the development, implementation, and maintenance of the automation controls systems used in our groundbreaking tunneling operations. This role requires expertise in industrial automation, electrical engineering, and PLC design and troubleshooting. The primary focus of this position is field-oriented, with an emphasis on troubleshooting and optimizing the performance of automation controls systems.
Responsibilities
Collaborate with the engineering team to design, develop, and deploy automation controls systems for tunnel boring machines (TBMs) and related equipment.
Implement and program Programmable Logic Controllers (PLCs) using structured text, with a particular emphasis on Beckhoff/TwinCAT systems.
Conduct field inspections and troubleshooting to ensure the smooth operation of automation controls systems during tunneling operations.
Perform regular maintenance and calibration of PLC systems, identifying and resolving any issues or malfunctions that may arise.
Optimize and fine-tune automation controls systems to improve efficiency, safety, and overall performance.
Develop and maintain detailed documentation, including system specifications, operating procedures, and troubleshooting guides.
Collaborate with cross-functional teams, including mechanical engineers, electrical engineers, and field technicians, to ensure seamless integration of automation controls systems with other components.
Stay updated with the latest advancements in automation technology and industry best practices, and recommend innovative solutions to enhance operational efficiency.
Qualifications
Bachelor's degree in Electrical Engineering, Industrial Automation, or a related field.
Proven experience in designing, implementing, and troubleshooting automation controls systems in an industrial or manufacturing environment.
Experience working with PCBs, HMIs, electrical enclosures, wire harnesses.
Proficiency in PLC programming using structured text, with hands-on experience in Beckhoff/TwinCAT systems being highly desirable.
Strong knowledge of industrial automation protocols, such as Modbus, EtherCAT, and OPC-UA.
Familiarity with electrical schematics, wiring diagrams, and control panel layouts.
Ability to conduct field inspections, diagnose issues, and perform troubleshooting on automation controls systems.
Excellent problem-solving skills and the ability to work well under pressure in time-sensitive situations.
Effective communication and interpersonal skills, with the ability to collaborate effectively with cross-functional teams.
Strong attention to detail and a commitment to delivering high-quality work.
Flexibility to travel to project sites as required.
Culture
We're a team of dedicated, smart, and scrappy people. Our employees are passionate about our mission and determined to innovate at every opportunity.
Benefits
We offer employer-paid medical, dental, and vision coverage, a 401(k) plan, paid holidays, paid vacation, and a competitive amount of equity for all permanent employees.
The Boring Company is an Equal Opportunity Employer; employment with The Boring Company is governed on the basis of merit, competence and qualifications and will not be influenced in any manner by race, color, religion, gender, national origin/ethnicity, veteran status, disability status, age, sexual orientation, gender identity, marital status, mental or physical disability or any other legally protected status.