Loop Driver (Part-time)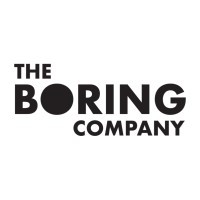 The Boring Company
Las Vegas, NV, USA
Posted on Tuesday, November 14, 2023
The Boring Company was founded to solve the problem of soul-destroying traffic by creating an underground network of tunnels. Today, we are creating the technology to increase tunneling speed and decrease costs by a factor of 10 or more with the ultimate goal of making Hyperloop adoption viable and enabling rapid transit across densely populated regions.
As a Loop Driver, you will ensure our guests have a great experience. Successful candidates for this role have excellent communication skills and are able to work in a variety of changing support functions.
Responsibilities
Safely drive vehicles in the loop.
Act as a station attendant and guide passengers to vehicles.
Perform regular safety and security checks.
Coordinate emergency response actions in the event of an emergency.
Provide excellent customer experience to guests.
Assist with company projects and initiatives.
Basic Qualifications
High School Diploma or GED.
Valid United States Driver's License.
Possess a satisfactory driving record.
Ability to pass the Department of Transportation mandated Drug Screening Test.
At least 21 years old
Preferred Skills & Experience
Excellent written and verbal communication abilities.
Initiative in resolving problems and an independent worker.
Additional Requirements
Position may require day, swing, and graveyard hours as well as weekend work.
Must be able to work inside and outside.
Must be able to stoop, bend, jump, twist, crouch, grip, carry heavy loads and maneuver quickly on level surfaces, as well as, up and down stairs or ramps.
Must be able to lift and carry up to 60 pounds. Must be able to push or pull up to 150 pounds.
Must be able to read, write, speak, and understand English.
Must be able to tolerate areas containing high noise levels, bright lights, and dust.
This position is not eligible for visa sponsorship.
Culture
We're a team of dedicated, smart, and scrappy people. Our employees are passionate about our mission and determined to innovate at every opportunity.
Benefits
We offer employer-paid medical, dental, and vision coverage, a 401(k) plan, paid holidays, paid vacation, and a competitive amount of equity for all permanent employees.
The Boring Company is an Equal Opportunity Employer; employment with The Boring Company is governed on the basis of merit, competence and qualifications and will not be influenced in any manner by race, color, religion, gender, national origin/ethnicity, veteran status, disability status, age, sexual orientation, gender identity, marital status, mental or physical disability or any other legally protected status.