Electrical Engineer (R&D)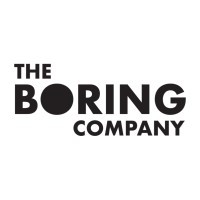 The Boring Company
Other Engineering
Bastrop, TX, USA
Posted on Wednesday, November 15, 2023
The Boring Company was founded to solve the problem of soul-destroying traffic by creating an underground network of tunnels. Today, we are creating the technology to increase tunneling speed and decrease costs by a factor of 10 or more with the ultimate goal of making Hyperloop adoption viable and enabling rapid transit across densely populated regions.
The Boring Company is an innovative infrastructure and tunnel construction company founded by Elon Musk. We are dedicated to revolutionizing tunneling technology to make transportation faster, more efficient, and environmentally friendly. We are seeking a highly skilled Electrical Engineer to join our Research and Development team, focused on advancing the electrical systems of our tunneling boring machines.
As an Electrical Engineer specializing in R&D at The Boring Company, you will play a vital role in the design, development, and improvement of the electrical systems that power and control our TBMs. You will collaborate closely with cross-functional teams to push the boundaries of tunneling technology and contribute to the success of groundbreaking projects that will shape the future of transportation infrastructure.
Responsibilities
Jump between the system and component level for various mining, industrial automation and automotive control applications.
Lead the development of simple and complex control systems for electrical, mechanical, and fluid power.
Lead development of GNC systems for Boring Machines, controls for multi-ton harsh environment "pick and place", and other operational automation tasks.
Ensure all systems are compliant with appropriate regulations such as MSHA, OSHA, NEC, NFPA, Class 1 Division 2 Hazardous Location.
Work with other engineers to integrate electrical systems with mechanical structures, mechanisms, software packages and civil engineering systems.
Basic Qualifications
Bachelor's degree in electrical or computer engineering.
2+ years of experience designing and building electrical systems.
Understanding of common communication interfaces.
Preferred Skills and Experience
Experience in designing and developing electrical systems with and without human input.
Experience in sensor selection for control systems and redundancy requirements.
Knowledgeable in Electrical and Electro/Mechanical control, and Hydraulics control systems.
Strong teamwork skills with a proven ability to effectively interact and collaborate with other engineering disciplines.
Acute attention to detail.
Experience with a variety of motor types (DC, AC induction, Synchronous, etc).
Experience with system response modeling.
Experience designing panels, enclosures, and harnesses for rugged environments.
CAD experience.
High voltage safety training.
Culture
We're a team of dedicated, smart, and scrappy people. Our employees are passionate about our mission and determined to innovate at every opportunity.
Benefits
We offer employer-paid medical, dental, and vision coverage, a 401(k) plan, paid holidays, paid vacation, and a competitive amount of equity for all permanent employees.
The Boring Company is an Equal Opportunity Employer; employment with The Boring Company is governed on the basis of merit, competence and qualifications and will not be influenced in any manner by race, color, religion, gender, national origin/ethnicity, veteran status, disability status, age, sexual orientation, gender identity, marital status, mental or physical disability or any other legally protected status.